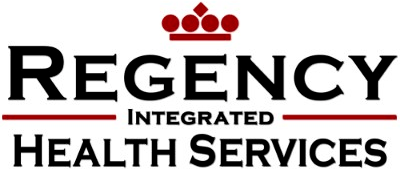 Assistant Director of Nursing
Regency Integrated Health Services
Pflugerville, TX

Permanent
Full-time
Primary Responsibilities

The Assistant Director of Nursing (ADON) will assist in ensuring the provision of quality care that promotes the highest practicable physical, mental and psychological well-being of each resident as determined by resident assessments and individual plans of care.

Essential Functions

Administrative Functions:
Handle and/or assist the Director of Nurses in planning, developing, organizing, implementing, evaluating and directing the day-to-day functions of the nursing department in accordance with current rules, regulations and facility policies that govern the facility.
Quality of Care:
Handle and/or assist in developing and regularly evaluating methods for coordinating nursing services with other resident services to ensure the continuity of the residents' total regimen of care in accordance with nursing home regulations and applicable nursing facility standards and practices.
Communicate with attending physician and medical director regarding resident care issues as needed.
Communicate with families regarding resident care issues when appropriate
Staffing:
Handle and/or assist the DON in determining the staffing needs of the nursing service department.
Handle and/or assist the DON in the recruitment, hiring and training of nursing service personnel.
Verify that a sufficient number of nursing staff members are available for each shift to ensure that nursing care is provided to meet the daily nursing care needs of each resident.
Develop work assignments and schedules. Participate in supervising staff to ensure assigned tasks are completed and performed.
Quality Assurance:
Assist in the facility daily start up process.
Participate in the development, maintenance and implementation of the facility's quality assurance program for the nursing service department.
Serve on the Quality Assurance Committee as assigned.
Other:
Assist in the review of resident clinical records as needed.
Assist in the review of consultant reports and implementation of any plans of corrections as needed.
May be periodically required to assist with MDS assessments and care plans if and as needed.
Assist in the review of and implement appropriate compliance action regarding pertinent regulatory reports.
Participate in the facility's nursing on-call schedule.
Perform any other duties deemed reasonable and necessary by the Director of Nurses.
Qualifications

Educational/Training Requirements

Must have completed an RN or LVN program at an accredited vocational schools, college, or university

Licensing Requirements

Must possess a current Texas RN or LVN Licensure.

Experience Requirements
Must have experience working in a skilled nursing facility for at least 3 years
Preferred to possess a current RUG certification
Physical Demands

The physical demands described here are representative but not necessary all inclusive, of those that must be met by an employee to successfully perform the essential functions of this job. While performing the duties of this job, the employee is regularly required to effectively communicate. Reasonable accommodations may be made to enable individuals with disabilities to perform the essential functions. Action Rarely Occasionally Frequently
Lifting - 1-25 lbs X
Lifting - 25-50 lbs X
Lifting - 50+ lbs X
Carrying - 1-25 lbs X
Carrying - 25-50 lbs X
Carrying - 50+ lbs X
Pushing/Pulling - 1-25 lbs X
Pushing/Pulling - 25-50 lbs X
Pushing/Pulling - 50+ lbs X
Sliding/Transferring - 1-25 lbs X
Sliding/Transferring - 25-50 lbs X
Sliding/Transferring - 50+ lbs X
Standing X
Sitting X
Walking X
Speaking X
Driving X
Balancing/Climbing X
Stooping/Kneeling X
Crouching/Crawling X
Reaching X
Hearing/Listening X
Seeing X
Turning/Twisting/Leaning X

Regency Integrated Health Services