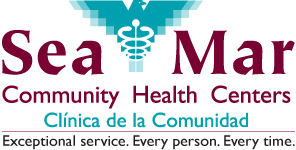 Referral Tracking Specialist
Sea Mar Community Health Centers
Seattle, WA

Permanent
Full-time
Sea Mar Community Health Centers, a Federally Qualified Health Center (FQHC) founded in 1978, is a community-based organization committed to providing quality, comprehensive health, human, housing, educational and cultural services to diverse communities, specializing in service to Latinos in Washington State. Sea Mar proudly serves all persons without regard to race, ethnicity, immigration status, gender, or sexual orientation, and regardless of ability to pay for services. Sea Mar's network of services includes more than 90 medical, dental, and behavioral health clinics and a wide variety of nutritional, social, and educational services. We are recruiting for the following position(s):

Referral Tracking Specialist - Posting #20946

Position Summary:

Full-time Referral Tracking Specialist position available for our Seattle - White Center location. We are looking for an energetic high paced individual who is able to meet deadlines with proficiency and also able to multi task. The Referral Tracking Specialist is responsible for tracking Sea Mar provider referrals to specialist and imaging facilities, closing the loop on the referral with the patient, specialist, and in the electronic health record. The Referral Tracking Specialist shall monitor, measure, and intervene in the referrals processed by the Medical Assistants to assure that the patients are getting the care that was requested and that there is proper documentation in the EPIC System.

Qualifications:
This candidate shall be competent in the use of business machines, such as fax, phone system, EPIC, and Microsoft Office and Excel proficiency.
They must have a working knowledge of the medical industry and managed care plans. Must be able to interpret different types of patient medical records documents.
Have the drive and ability to work seamlessly with the rest of the clinical and other department teams to reach goals.
High school or GED is required
Bilingual in English and Spanish required
Medical office experience and experience processing referrals or in health information management preferred.
Bilingual Spanish/English preferred.
What We Offer:

Sea Mar offers talented and motivated people the opportunity to work in a dynamic and growing community health organization. Working at Sea Mar Community Health Centers is more than just a job, it's a fulfilling career with opportunity for advancement. The fringe benefits surpass most companies. For example, Full-time employees working 30 hours more, receive an excellent benefit package of Medical, Dental, Vision, Life Insurance, Prescription coverage, Long Term Disability, EAP (Employee Assistance Program), paid-time-off starting at 24-27 days per year + 10 paid Holidays. We also offer 401(k)/Retirement options and an exciting opportunity to work in a culturally diverse environment.

How to Apply:

To apply for this position, complete the online application and click SUBMIT or APPLY NOW. If you have any questions regarding the position, email Terri Alvarez, Call Center Supervisor at .

Sea Mar is an Equal Opportunity Employer

Posted on 11/24/2020

External Candidates considered after 11/27/2020

This position is represented by Office and Professional Employees International Union (OPEIU).

Powered by JazzHR

Jazz