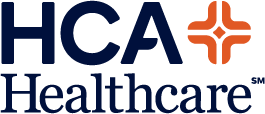 Clinical Nurse Coordinator - Acute Rehab
HCA Healthcare
Hermitage, TN

Permanent
Full-time
At HCA Healthcare, we are committed to caring for patients with purpose and integrity. We care like family! Jump-start your career as a Clinical Nurse Coordinator (CNC) today with TriStar Summit Medical Center Rehab Services.

We are committed to providing our employees with the support they need. At Summit Medical Center, we offer an array of medical, dental, and vision packages as well as several add-on perks to make your benefits package truly customizable to you and your family needs. Some of our unique benefits we offer include:
Tuition Reimbursement/Assistance Programs
Paid Personal Leave
401k (100% annual match – 3%-9% of pay based on years of service)
Identity Theft Protection discounts
Auto, Home, and Life Insurance options
Adoption Assistance
Employee Stock Purchase Program (ESPP)

We are seeking a Clinical Nurse Coordinator (CNC) for our facility to ensure that we continue to provide all patients with high quality, efficient care. We are an amazing team that works hard to support each other and we are seeking a phenomenal addition like you who feels patient care is as meaningful as we do. We want you to apply now!

Job Summary:
You will assist the Department Director with activities that assure a coordinated effort in fulfilling department responsibilities that support the long-range plan, mission, vision and values of the hospital and that ensure delivery of quality, safe and effective patient care.
You will provide effective leadership and support to the Department Director and departmental staff.
You will serve as a clinical resource for staff. Provides direct patient care as needed including taking a patient assignment.
You will support and promote evidence based leadership strategies and tactics to improve patient experience.
Summit Medical Center has been designated as a Pathway to Excellence® organization by the (ANCC). This designation demonstrates TriStar Summit's commitment to creating a work environment where nurses can flourish. TriStar Summit is currently the only hospital in Tennessee to hold this designation and is one of only 139 hospitals designated nation-wide

Summit Medical Center's Inpatient Rehabilitation Program is a 20 bed unit that features large, private rooms. This unique program is designed to help people overcome the effects of a stroke or other debilitating injury or illness. Education, disease management, diet, home set-up, social and emotional support and home exercise programs are provided to patients and their families to help them manage their care and perform acts of daily living at home. As a rehabilitation nurse, you will play an integral part in helping patients regain their functional independence.

HCA Healthcare has been continually named a World's Most Ethical Company by Ethisphere since 2010. In 2018, HCA Healthcare spent an estimated $3.3 billion in cost for the delivery of charitable care, uninsured discounts, and other uncompensated expenses.

Be part of an organization that invests in you. We are actively reviewing applications for our Clinical Nurse Coordinator (CNC) opening. Highly qualified candidates will be promptly contacted for interviews. Submit your application and help us raise the bar in patient care

Qualifications
Graduate of an Accredited School of Nursing
Current TN RN licensure
BSN required/Master's preferred
American Heart Association or Red Cross BLS
Minimum of three years of clinical experience
Previous management/leadership experience required (Charge Nurse and above)
We are an equal opportunity employer and value diversity at our company. We do not discriminate on the basis of race, religion, color, national origin, gender, sexual orientation, age, marital status, veteran status, or disability status.

HCA Healthcare