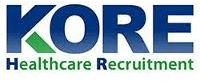 Director of Trauma
Kore Healthcare Recruitment
Richmond, VA

$105,000-110,000 per year
Permanent
Full-time
Position: Director of Trauma
Location: Richmond, VA
Salary: Competitive, Based on experience
Benefits: Yes, full, comprehensive benefits package including Medical, Dental, Vision, Life, Disability Insurance, 401-K with Company Match, Employee Stock Program, Tuition Reimbursement, Wellness Programs, Flex Spending Account, Adoption Assistance and much more!
Position Type: Full-time, permanent position
Facility Type: 340-Bed Acute Care Community Hospital
We are a Level II Trauma facility, offering specialized vascular surgery, Neurosurgery, a comprehensive certified stroke center, orthopedics and groundbreaking diagnostic imaging. We're also a national trendsetter in kidney transplants through the Virginia Transplant Center and as part of the Virginia Institute of Robotic Surgery; we lead the state in minimally-invasive procedures with da Vinci robotic-assisted surgeries.
Department: 35 FTEs
Reports To: COO
JOB DESCRIPTION:
The Trauma Program Director (TPD), under the direction of the Chief Operating Officer, is responsible for managing the trauma program with the Trauma Medical Director (TMD). The TPD, in collaboration with the TMD, is responsible for assuring all Trauma Center verification standards are met as required by the Virginia Department of Health and the Office of Emergency Services. The TPD is responsible for complete operational function, program assessment, planning, organizing, implementation, performance improvement, education, and marketing communications. This position will function as a role model in the use of the nursing process and develops, introduces, and evaluates new approaches to trauma nursing practice.
In addition to complete operational responsibilities, the TPD is responsible for compliance and maintain the standards of care of the trauma patient as set by state, federal, regulatory and accrediting agencies. The TPD position requires high-level communication skills in both oral and written form, frequent interaction with physicians and senior administration is necessary and required. The position requires excellent interpersonal communication skills with emphasis on problem solving and negotiation.
DUTIES AND RESPONSIBILITIES INCLUDE: The duties and responsibilities listed herein are not intended to be all inclusive but rather to indicate the primary emphasis of the job and establish the parameters for the necessary skill, effort, responsibility and working conditions that make up the job.
Oversight of all aspects of the Trauma Programs at Hospital.
Demonstrates 24-hour responsibility and accountability for nursing practice and quality of care to assist the Trauma Medical Director (TMD) in accomplishing the overall mission and goals of the trauma program.
Collaborates with nursing management and staff nurses in defining, guiding, and evaluating nursing practice in the provision of trauma care; including creation of policies and procedures related to trauma care.
Prepares Trauma Program reports for facility administration, Quality Council, Quality Management, other internal requestors and external agencies as needed.
Maintains credentials and CME files for trauma surgeons and emergency physicians participating in the trauma program.
Manages physician contracts and billing related to on-call trauma services and medical directors.
Assures staffing and productivity standards are met or exceeded while creating and maintaining an ongoing competency-based, operational training program for the professional clinical staff
Serves as a nursing consultant to other members of the multidisciplinary team and to community agencies
Assumes responsibility of acquiring and evaluating new knowledge and skills in the area of trauma nursing.
Collaborates with others in local, regional, state, and national trauma systems in performance improvement activities, benchmarking, and trauma education.
Acts as a resource to patients and families on both an inpatient and outpatient basis.
Assesses and evaluates all aspects of the care rendered to the trauma patient and assures continual readiness for inspection of the trauma program.
Oversees trauma Performance Improvement (PI) activities and works in collaboration with Quality Management to assure integration of trauma service PI activities into organizational mission and goals.
Monitors the Trauma Team's availability, rules, responsibilities, and resources.
Collaborates with other members of the hospital health team in order to facilitate a multidisciplinary quality assurance review of the care of the trauma patient.
Organizes and lead the Trauma Services Committee.
Assists in the development and maintenance of the trauma registry as well as ensures timely and accurate entries into the Virginia State Trauma Registry as required by the Code of Virginia
Analyzes registry data on the trauma patient population to identify trends for strategic planning and performance improvement.
Coordinates trauma education concerning all phases of trauma care, including prevention and rehabilitation.
Collaborates with the facility's Education Department in planning, providing, and evaluating trauma-nursing education.
EDUCATION:
Nursing Degree (RN) from an accredited program required
Bachelors in Nursing or Healthcare-Related Field, Preferred
LICENSURE/CERTIFICATION:
Current Virginia RN License, Compact or license pending results of State Board will be considered
Emergency (CEN) or Critical Care Nursing (CCRN), Preferred
BLS, ACLS, PALS certified, Required
EXPERIENCE:
Minimum of 5 years nursing experience in an ED, ICU or Critical Care area, Required
Management and Leadership experience, Required
May consider candidates with STRONG supervisory or manager level experience from a Level III or II acute care environment (minimum 3 years)
Instructor in TNCC, ATCN or CATN, Preferred
Minimum of 3 years clinical experience in a Trauma Center, Preferred
ADDITIONAL SKILLS/ABILITIES:
Deep general knowledge of Trauma and how Trauma programs work
Great Leadership skills
WHY WORK FOR US?
63rd on Fortune's 100 List
One of the largest healthcare systems in the U.S.
Ranked by Fortune as a Most Admired Company for 3 consecutive years
Named by Ethisphere one of the World's Most Ethical Companies
Together, we believe our success is dependent on an environment where caregivers, staff, administrators, physicians and volunteers are at the core of a patients-first culture.

We offer:
Security and stability from working with America's leading healthcare provider!
Unmatched potential for a variety, flexibility and career growth.
The joy of teaming with people who share your passion for the care and improvement of human life.
CATSONE