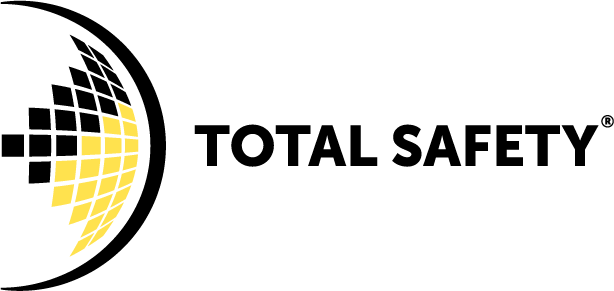 Asbestos/Lead Technician for Ship Channel Area
Total Safety
Deer Park, TX

Permanent
Full-time
Description :

Total Safety is looking for an EHS Technician II to join their safety conscious team! The EHS Technician II responsibilities include, but are not limited to, completion of industrial hygiene field investigations, identifying monitoring methods and media, performing exposure monitoring for hydrocarbons, particulates, and other airborne contaminants, conducting noise dosimetry sampling, and completing area noise surveys, assisting with indoor air quality investigations, operating, and maintaining field testing equipment, and compiling data from field investigations.

Total Safety is the world's premier provider of integrated safety and compliance services and the products necessary to support them, including gas detection, respiratory protection, safety training, fire protection, compliance and inspection, industrial hygiene, onsite emergency medical treatment/paramedics, communications systems, engineered systems design, and materials management. Our Core Values are People, Safety & Wellbeing, Accountability, Responsibility, Empowerment, Honesty, Transparency, and Integrity.

Essential Duties:

Conduct industrial hygiene surveys including air and noise sampling, area noise, illumination, ventilation surveys, IAQ, ergonomic studies, and other studies as appropriate to expertise.

Operate, calibrate, and maintain instruments including sampling pumps, calibrators, noise dosimeters, and sound level meters, and direct reading gas meters.

Conduct safety inspections at client site.

Collect notes on activities performed by workers being monitored and/or maintain daily log of activities related to project work.

Complete data sheets, IH calculations, chain of custody forms, and prepare samples for shipment to laboratory.

Create data tables and drawings for reports.

Enter field data into Med Gate.

Conduct respirator fit testing.

Submit administrative paperwork including timesheets, expense reports, field reports, etc. in an accurate and neat format.

Assists others as needed.

Skills and Experience:

Prefer training in asbestos, lead, or mold. Additional training may be required depending on client- or project-specific requirements and/or company policies.

Proficiency in the care and use of all sites specific, facility and customer required Personal Protection Equipment (PPE). Trained in Respiratory Protection and fully certified to wear respiratory breathing equipment (Fit Tested).

PC skills with ability to learn new software. Familiarity with OSHA regulations, ACGIH, ANSI, CGA, and other applicable EHS guidelines and consensus standards.

Working Environment:

May be infrequently exposed to operations hazards or working in or visiting operational site, including dust, fumes, toxic and caustic chemicals, rotating machinery, high pressure, hot or cold work temperatures, slippery surfaces, water, and electrical hazards. Exposure to extreme fluctuations in temperature may be required. May be exposed to noise at varying intensities. Exposure to outdoor environment. Work may require long hours between breaks and meals. Must be able to travel for extended overnight periods on short notice.

Educational Requirements:

High school diploma or GED plus ARSC (Association of Reciprocal Safety Councils) Basic Orientation Plus and client-site specific safety orientation. A minimum of two (2) years of progressive experience in IH. Prefer an associate degree in science or technology-related field such as industrial hygiene, engineering, industrial technology, environmental sciences, safety, biology, physics, or chemistry.

Total Safety and its subsidiaries afford equal opportunity in employment to all individuals regardless of race, color, religion, sex, age, national origin, pregnancy, familial status, disability status, veteran status, citizenship status, genetic information or any other characteristic protected under Federal, State or Local law. Total Safety is an Equal Opportunity Employer.