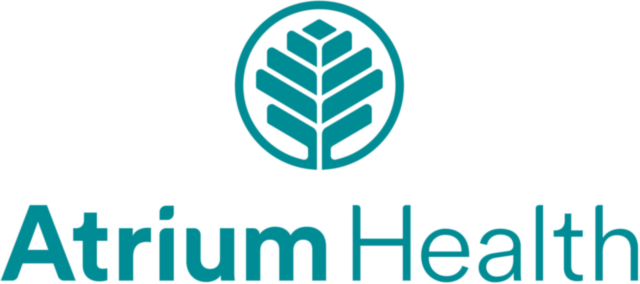 Certified Pharmacy Tech III- IV admixture Levine Cancer Institute Morehead
Atrium Health
Charlotte, NC

Permanent
Full-time
Job Req ID: 761481

Position Number: 00156789

Employment Type: Full Time

Shift: Variable/On Call

Shift Details: M-F, 1st shift. Hours vary: 6a-5pm

Standard Hours: 40.00

Department Name: Blumenthal Infusion Pharmacy

Location: Carolinas Medical Center

Location Details:

Our mission is to improve health, elevate hope and advance healing - for all. The name Atrium Health allows us to grow beyond our current walls and geographical borders to impact as many lives as possible and deliver solutions that help communities thrive. For more information, please visit .

Job Summary
Assists the registered pharmacists in performing technical duties related to the preparation and distribution of various oral and intravenous medications. Demonstrates proficiency in all areas. Duties are performed under the supervision of a registered pharmacist.

Essential Functions

Fills and delivers medication orders for all age groups under the direct supervision of a pharmacist.
Answers and screens telephone calls and refers calls to a pharmacist when appropriate.
Performs cart fills, refills automated dispensing machines, restocks emergency boxes and kits.
Processes charges and credits for medications.
Compounds and repackages oral medications.
Documents and delivers controlled substances.
Compounds sterile preparations utilizing proper aseptic technique; follows USP 797 guidelines.
Compounds hazardous high-risk preparations utilizing proper aseptic technique; follows USP 800 guidelines.
Performs medication reconciliation for patients being admitted to the hospital.
Performs computer order entry of ambulatory prescriptions independently.
Trains and orients new teammates to department workflow and procedures.
Troubleshoots departmental equipment problems and drug distribution problems.
Solves problems independently and seeks additional activities when required work is complete.
Accepts assignments in non-primary areas or facilities.
Works independently in all areas of pharmacy workflow.
Takes corrective action to solve problems.
Physical Requirements
Works primarily in the pharmacy. Delivers medications to nursing units. Requires considerable walking, standing, pushing mobile cart of 50 pounds maximum and lifting 25 pounds of material. May be required to frequently stretch, bend, squat, or kneel to perform job. Utilizes appropriate personal protective equipment to minimize exposure to hazardous agents. Takes necessary precautions to avoid inadvertent needle sticks, minor cuts or bruises. Exposed to various conditions throughout the workday such as walking on hard surfaces, climbing stairs and changes in temperature and humidity. Must be able to perform manipulative skills such as writing, typing, and data entry into the computer and automated dispensing machines. Must have use of both hands, be able to see clearly and read small type such as that on unit-dose medication packages and syringes. Must be able to speak and be understood by others to communicate effectively. Must be able to hear normal sounds with moderate background noises. Involves rotating shifts.

Education, Experience and Certifications
High School Diploma or GED required. Must have worked 12 months within the System as a pharmacy technician II. Valid certification from the Pharmacy Technician Certification Board required and must be maintained. No written warnings within the past 12 months. Membership in a valid professional technician organization such as NCAP, AAPT, etc. is encouraged, with evidence of active involvement preferred.

At Atrium Health, our patients, communities and teammates are at the center of everything we do. Our commitment to diversity and inclusion allows us to deliver care that is superior in quality and compassion across our network of more than 900 care locations.

As a leading, innovative health system, we promote an environment where differences are valued and integrated into our workforce. Our culture of inclusion and cultural competence allows us to achieve our goals and deliver the best possible experience to patients and the communities we serve.

Posting Notes: Not Applicable

Atrium Health is an EOE/AA Employer

Jobs2Web