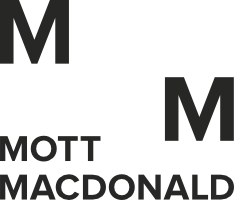 Project engineer - electrical
Mott MacDonald
Charlotte, NC

Permanent
Full-time
Candidate Specification

We invite applications from candidates with the following experience:
PE required (preferably NC, but reciprocity OK)
For work on utility substations, transmission lines, and solar and wind generation facilities
Can develop protection philosophies from scratch (IEEE standards, utility standards, and similar industry standards)
Proficiency with conducting relay protection calculations and creating calculations reports
Proficiency in SKM, ETAP and/or ASPEN
Proficiency with relay protection settings (SEL and GE relays in particular) is desired
Proficiency with leading the development and QA/QC of relay design (schematics, three-lines, one-lines, wiring diagrams)
Arc-Flash calculations and experience desired, but not necessary
Commensurate experience as a lead with appropriate technical knowledge
Strong communication skills
Must believe in cornerstones to success:
Quality
Responsiveness
Individual Accountability
Teamwork (through communication and collaboration)
Ability to multi-task
Working knowledge of AutoCAD
This position can be based in any of our energy offices including: Westwood, Charlotte, Plymouth, Raleigh and Austin.
Job Description

Mott MacDonald is looking for a Professional electrical engineer to join the team in Charlotte. As a project engineer you will be responsible for:
Performing detailed design for relay protection and control of high voltage substations and transmission.
Review application of relays, engineering diagrams, equipment ratings, and protection documents.
Identify areas of conflict between system requirements and designed protective schemes, and recommend corrective action. Responsible for establishing relay design bases.
The team is responsible for preparing relay diagrams, relay design guidelines, circuit breaker schematics, specification of relay panels, and wiring diagrams including performing fault calculations, plotting time-current coordination curves, plotting impedance diagrams, verifying appropriate scheme logic and assisting in relay action analysis.
Make decisions independently regarding engineering complexities and methods.
Requires use of advanced techniques and modification and extension of theories, precepts and practices in relation to electrical power systems.
Contract Type

Regular (US only)

Discipline

Electrical

Job Profile

Here at Mott MacDonald, we are experts in engineering, management, and development services supporting multisector project work in over 150 countries. One of the largest employee-owned companies in the world, we pride ourselves in our ability to deliver exceptional outcomes through the connected thinking of our 16,000+ talented consultants. Sustainability and innovation are at the heart of all of our sectors which, in North America include Advisory, Built Environment, Energy, Transportation, and Water.

We put equality, diversity and inclusion at the heart of our organization, seeking to promote fair employment procedures and practices to ensure equal opportunities for all. We value the diversity of our staff and are committed to creating an inclusive work environment where everyone has the chance to contribute.

Equal employment opportunity is the law. , , .

All qualified applicants will receive consideration for employment without regard to race, color, religion, sex, national origin, age, protected veteran status, creed, marital status, sexual orientation, gender identity, citizenship status or disability status

Recruiter Contact

Jahlisa Jones

Website Region

North America

Website Sector

Energy

Sector

Energy

Job details page image

Work pattern

Full time

Mott MacDonald