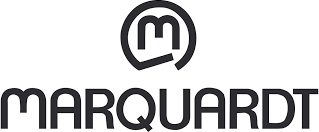 Validation Technician
Marquardt
Cazenovia, NY

Permanent
Full-time
Validation Technician

The Validation Technician is responsible for supporting the laboratory development, production launch, and maintenance of components or systems. The Validation Technician will inspect, assemble, and conduct tests on products as well as analyze the results and maintain accurate records.

Essential Responsibilities:
Operate various test equipment.
Maintain accurate records of repairs.
Operate shop equipment.
Participate in training.
Inspect components to specification conformance.
Prepare customer samples.
Maintain lab, appearance and equipment, in a safe hazard free environment.
Assemble and test products.
Support engineering by building and maintaining test fixtures, chambers and equipment when requested from Engineer.
Take guidance, written or verbally, from manager regarding project prioritization, new programs, and new projects.
Other duties as assigned by manager.
Required Qualifications:
High School Diploma or GED; Associate's Degree or equivalent experience in a technical field is preferred.
1+ years of related experience.
Ability to operate laboratory test equipment that is typical to the product technology under development.
Experience with MS Office including Word, Excel, PowerPoint, and Outlook.
Travel:
Travel is not required in this position.
Physical Demands:
Ability to sit for extended periods.
Ability to stand and walk for extended periods.
Ability to use close vision, color vision, and depth perception for extended periods.
Core Values We Admire:
Integrity – You believe in honest and transparent communication internally and externally.
Flexibility – You enjoy a fast-paced, dynamic environment and remain positive and agile when plans change and evolve.
Partnership – You are an excellent team player who is able to build strong relationships and effectively partner with other team members to achieve results.
Innovation – You think outside of the box and share your ideas with the team to support new and game changing technology.
Pursuit of Excellence – You strive to be the best, in and out of Marquardt.
The Perks of Working at Marquardt:
Innovative products and diverse customer base.
Competitive compensation and paid vacation annually plus personal time.
Generous benefits including medical, dental, vision, and life insurance that start on your first day, as well as disability and 401k with matching.
Support and resources to continue your learning and development, including a tuition reimbursement program.
Supplier discounts on GM, FCA, and Ford.
Amazingly smart and fun teammates, and a management team invested in your development and success.
Company events such as picnics and holiday gatherings and supporting the community as a team.
About Marquardt Switches Inc.:

Marquardt Switches, Inc. is a global leader in the field of electro-mechanical and electronic switches, controls, and switching systems for industries including automotive, truck, off-road, and home appliance. Since 1925, Marquardt has been growing, innovating, and shaping the future of mobility. Today, Marquardt is expanding its capabilities beyond the traditional flip of a switch or push of a button and introducing touch technology, lighting, and battery management systems.

Operating in 20 global locations, with over 10,500 employees, Marquardt is consistently looking for ways to turn creative ideas into reality and put the future at your fingertips. Are you ready to join us?

Visit our website at to learn more.

RecruitingCaz@marqswitch.com

Marquardt