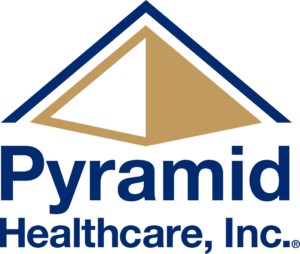 Medical Assistant (Part Time) - Second Shift
Pyramid Healthcare
Dallas, PA

Permanent
Part-time
2 months ago

Apply easily
The shift for this position would include every other weekend.

Deliverables/Principal Results Expected:

Maintains a safe physical environment for clients in the detox department.
Completes client observation rounds per policy.
Maintains therapeutic relationships with all clients and effectively communicates changes in client status or milieu to appropriate member of the treatment team.
Receives direction and reports directly to nursing.
Obtains vital signs, capillary blood sugars and urine specimens as directed by the nurse.
Reports any significant changes in medical condition; vital signs, blood sugar results, etc. to the nurse.
Encourages clients to engage actively in their treatment.
Encourages clients to routinely care for their ADL's and to maintain an orderly, clean physical environment.
Attends all Pyramid trainings as directed.
Maintains professional certification and CPR.
Assists with orientation of new staff as directed by nursing leadership.
Orients new clients to the program and environment.
Completes prior authorization for medication
Schedules medical appointments as needed
Other duties as assigned.
Requirements

Education, Experience: High School diploma or equivalent. Active certification as a Nursing Assistant in Pennsylvania or formal Medical Assistant training. Knowledge of addiction. Working with medically ill clients. Physical assessment skills. Strong interpersonal communication skills. Ability to maintain professionalism. Effective crisis management skills. Flexible and adaptable. Ability to make decisions in an objective and ethical manner. Ability to sustain a team environment.

Job-related Behavioral Characteristics: Demonstrates professionalism, leadership, confidentiality, strong social communication skills, time-management, organized. Must possess skills to communicate effectively and interact well with people of diverse backgrounds. Excellent oral and written communication and interpersonal skills. Ability to problem solve by gathering and analyzing information, working well in an individual/ group problem solving situation, and showing initiative in problem solving. Maintains professionalism and does not show favoritism. Maintains consistency with clients, staff, visitors, and the public. Ability to handle a crisis situation and react appropriately. Flexibility and adaptable. Ability to make decisions in an objective and ethical manner. Calm and decisive in crisis situations. Ability to sustain a team environment, drive continuous improvement projects, confidentiality, excellent problem-solving skills and excellent communicator within the team framework.

Workable