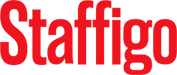 Devops Engineer
Staffigo Technical Services
Lancaster, PA

Permanent
Full-time
4 months ago

Apply easily
Staffigo is searching for skilled, dedicated IT professionals. We currently have multiple openings for DevOps Engineers. Please review the position requirements below and apply today if your skills match our needs.
Maintaining the environments to support development & Test teams.
Automating the processes for integration and deployment.
Deploy the code to SIT/UAT/prod using UDeploy (UrbanCode Deploy)
Schedule builds, Create New Branches, Troubleshoot build issues using TeamCity (For Continuous Integration).
Troubleshoot Configurations between the components used by project
End to end release management of the application for minor/medium/large software releases globally.
Identify, track, and highlight risks and issues relating to a release transparently and define mitigation actions as needed.
Ensure consistent communications to all stakeholders on application release aspects in a timely manner, including regular status reports
Support Continual Service Improvements for release management through sharing of project learning
Unix Read/Modify .sh files, updating files on Unix if issues persist in the deployments.
Knowledge in Gherkin/Cucumber.
Good knowledge of BDD (Behaviour Driven Development) and TDD (Test Driven Development).
Knowledge of Monitoring e.g. AppDynamics/Dynatrace/Prometheus/Graffanna.
Experience designing and implementing high availability solutions
Experience designing and implementing MicroServices
Good knowledge in container runtime environments Docker, Kubernetis, and OpenShift.
Basic knowledge of SQL and Linux
Hands-on knowledge of Spring, Swagger/OpenAPI, and Maven.
Responsibilities
Manage production environments on multi-region AWS.
CI/CD methodology and implementation.
Implement and automate security controls, governance of processes, and compliance validation.
Design, manage, and maintain tools to automate operational processes.
Support engineering efforts by providing tools and automation.
Iterate and respond to feedback.
Developing, deploying, and monitoring proprietary production processes.
Automating software configuration.
Troubleshooting and resolving any issues that arise in the trading system.
Qualification
BS or Masters degree in Computer Science
Proven experience with production environments
7 years of relevant professional experience including scripting, AWS, Linux, CI/CD, Git
Familiarity with Continuous Integration (Jenkins, BuildBot, etc.), Virtualization (Docker, etc.)
System Administrator skills to manage shared tools and computer hardware
Demonstrated ability to work well independently, and in a task-oriented, team environment
We do not discriminate based on race, color, religion, marital status, age, national origin, ancestry, physical or mental disability, medical condition, pregnancy, genetic information, gender, sexual orientation, gender identity or expression, veteran status, or any other status protected under federal, state, or local law.

Powered by JazzHR

Jazz