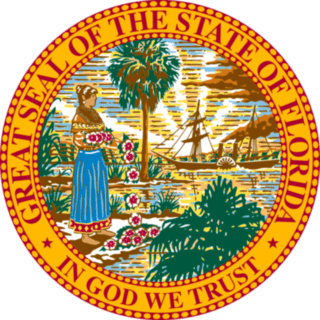 CHILD PROTECTIVE INVESTIGATOR - LAKE CITY / COLUMBIA COUNTY
State of Florida
Lake City, FL

$39,600 per year
Permanent
Full-time
Requisition No: 214381

Agency: Children and Families

Working Title: CHILD PROTECTIVE INVESTIGATOR - LAKE CITY / COLUMBIA COUNTY - 60039767

Position Number: 60039767

Salary: $39,600.08

Posting Closing Date: 09/30/2020

OCCUPATION PROFILE

Job Family:

Community and Social Services

Occupational Group:

Counseling and Social Work

Occupation:

Community and Social Services Specialist, All Other

Interested parties need to complete the application using the on-line People First system. Experience, education and/or training used to meet the minimum qualifications, and in response to the pre-qualifying questions, must be verifiable through information contained in your application. In addition all gaps in employment must be accounted for and explained. Incomplete applications will not be considered. It is unacceptable to use the statement "See Resume" in place of putting work history on the application.

THIS REQUISITION WILL SERVE TO FILL CHILD PROTECTIVE INVESTIGATOR POSITIONS IN THE LAKE CITY SERVICE CENTER IN COLUMBIA COUNTY

POSITION DESCRIPTION

WHEN SECONDS COUNT…A CHILD CANNOT WAIT

Children in crisis need quick action from strong, compassionate individuals dedicated to ensuring their safety. This demanding and challenging career could be your opportunity to speak for those with no voice and fight to help ensure the safety of those who cannot protect themselves.

If the typical 9-to-5 job is not for you, and you have a desire to help children and work with families in crisis, then consider a career as a Child Protective Investigator with the Florida Department of Children and Families. We are looking for people who are detailed-oriented, possess good decision-making skills, and are able to thrive in a high-pressure, fast-paced environment. When seconds count, your career decision may be the critical difference in the life of a child.

We have excellent benefits including affordable health insurance plans & options, liberal sick leave and annual leave policy, and, a tuition waiver program through state colleges and universities. We offer 9 holidays and 1 personal day, 2 Florida Retirement System (FRS) plans (Investment or Pension) and numerous pre-tax and post-tax benefit options. This is an open, competitive, Career Service opportunity. Regions may offer Other Personal Services (OPS) positions to applicants until a career service position is available.

Special note:
Position may require on-call hours after normal work schedule to include weekends and holidays.
Language proficiency may be considered in the selection process as determined by Agency needs at the time of selection.
Some Agency positions may require successful completion of pre-interview assessment or work sample to be eligible for interview.
The address below will take you to a video that further explains the work of a Child Protective Investigator and you are highly encouraged to view this video prior to applying for this position. Please copy and paste the web address into your browser to view.
Minimum Qualifications
A Bachelor's degree (Bachelor's or Master's degree in social work from a college or university social work program accredited by the Council on Social Work Education is preferred).
Must obtain Child Welfare Certification from the Florida Certification Board within 12 months of completing training. All Investigators must maintain certification as a condition of employment. Information regarding certification can be found at: http://www.flcertificationboard.org
Must possess a valid driver's license; and
Must possess operational private vehicle for use in the performance of daily work activities. Selected applicants are required to provide proof of vehicle registration and documentation of the appropriate insurance coverage. The Department provides a Vehicle Insurance Allowance to assist with the cost of insurance coverage due to the use of private vehicle for work purposes.
Duties and Responsibilities
This is professional work protecting children and working with families to conduct investigations of alleged abused, abandoned, neglected or exploited children.
Conducts investigations regarding allegations of abuse, neglect, abandonment and/or special conditions for children;
Works closely with law enforcement;
Collects information through observation and interviews with the children, parents, relatives, neighbors, and other parties associated with the case, as well as analysis of criminal, past service history and other records;
Engages families to understand the family's perspectives about family dynamics, challenges and solutions, identifies needs and determines the level of intervention needed to include voluntary services or court ordered dependency services;
Assesses danger threats, child vulnerabilities and caregiver protective capacities in order to determine whether a child is safe or not safe;
Develops with family and other persons as necessary any required present and/or impending danger plans based on analysis of danger threats in operation;
Manages and modifies safety plans as necessary during the course of the investigation;
Arranges emergency placement for any child that cannot safely remain in the home;
Notifies state attorney, law enforcement, child protection team and other required individuals as appropriate;
Provides written present and impending danger assessments;
Completes Risk Assessment on families investigated and explains risk score to family;
Conducts staffing's required for families with risk scores that are High and Very High Risk;
Presents safety plan and impending danger assessment at case management case transfer staffing and participates in discussion as to recommended follow-up actions;
Provides families with services linkages to agency and community resources based on needs assessment and provides recommendations for development of case plan to Case Manager;
Conducts initial/ongoing child present and impending danger assessments;
Develops with the family a signed Present Danger Plan and a signed safety plan for any identified threats and interventions;
Schedules and gathers information for and participates in case staffing's; Prepares appropriate reports/documentation in coordination with Children's Legal Services and provides testimony in court;
Maintains thorough documentation in the client records/appropriate information system(s) and maintains organized client files; Reports indication of abuse, neglect and/or abandonment to the Florida Abuse Hotline;
Establishes and maintains cooperative and professional working relationships with organizations and other agencies involved with child protective investigations such as community based providers, Children's Legal Services, law enforcement, medical personnel, schools, and other community/agency resources;
Ensures effective communication with deaf or hard-of hearing customers or companions in accordance with the ADA and/or Section 504 and shall manage service records and report this data and any resources and/or training needs to their designated program point of contact.
The position will perform all job tasks in accordance with laws, rules, regulations, policies, and requirements applicable to state and federal laws or procedures.
BACKGROUND SCREENING REQUIREMENT: It is the policy of the Florida Department of Children and Families that any applicant being considered for employment must successfully complete a State and National criminal history check as a condition of employment before beginning employment, and, if applicable, also be screened in accordance with the requirements of Chapter 435, F.S., and Chapter 408, F.S. No applicant may begin employment until the background screening results are received, reviewed for any disqualifying offenses, and approved by the Agency. Background screening shall include, but not be limited to, fingerprinting for State and Federal criminal records checks through the Florida Department of Law Enforcement (FDLE) and Federal Bureau of Investigation (FBI) and may include local criminal history checks through local law enforcement agencies.

The State of Florida is an Equal Opportunity Employer/Affirmative Action Employer, and does not tolerate discrimination or violence in the workplace.

Candidates requiring a reasonable accommodation, as defined by the Americans with Disabilities Act, must notify the agency hiring authority and/or People First Service Center (1-866-663-4735). Notification to the hiring authority must be made in advance to allow sufficient time to provide the accommodation.

The State of Florida supports a Drug-Free workplace. All employees are subject to reasonable suspicion drug testing in accordance with Section 112.0455, F.S., Drug-Free Workplace Act.

VETERANS' PREFERENCE. Pursuant to Chapter 295, Florida Statutes, candidates eligible for Veterans' Preference will receive preference in employment for Career Service vacancies and are encouraged to apply. Candidates claiming Veterans' Preference must attach supporting documentation with each submission that includes character of service (for example, DD Form 214 Member Copy #4) along with any other documentation as required by Rule 55A-7, Florida Administrative Code. Veterans' Preference documentation requirements are available by clicking . All documentation is due by the close of the vacancy announcement.

Jobs2Web