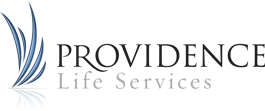 CNA/Care Partners-P/T 1st Shift
Providence Life Services
Saint John, IN

Permanent
Part-time
Description

Providence Life Services offers a full range of services for families who need retirement living, assisted living, rehab, skilled nursing, and more. Park Place of St John, Indiana is seeking a part time CNA/Care Partners for our day (7am-3pm) shift to join their clinical team in delivering quality care to its residents in efforts to improve overall quality of life. This is an excellent career opportunity for individuals who are truly passionate about providing care for the elderly!

Description

The care partner will provide care to the elders living in our small home environment. The primary role is to protect, sustain, and nurture the elders by providing assistance with activities of daily living, and meeting other needs as required. The core goal of the work of the care partner will be to provide assistance, which promotes quality of life and a positive elder hood. The responsibilities of the care partner includes care of the elder and the elders' environment, including cooking, laundry, and housekeeping.

Providence Life Services is a certified Great Place to Work employer. Please visit our GPTW webpage at:

Summary of essential job functions
Assist with the admissions process and greet residents and family members.
Provide family style care to the residents, being "one of the family".
Responsible for cooking, cleaning, laundry, etc.
Make fluids and snacks available between meals and at bedtime.
Assist in toileting, bathing, and daily grooming of assigned residents.
Support and represent the mission of Providence as shown by your actions while on duty.
Maintain a calm, pleasant living environment for the residents.
Document changes in medical condition to the appropriate nurses on duty.
Give and receive shift reports to ensure consistent medical care is delivered.
Measure and record vital signs as necessary or instructed.
Must be able to push, pull, move and/or lift a minimum of 50 pounds to a minimum height of 3 feet.
Requirements
Skills necessary
Must have a compassionate, empathetic and nurturing personality; and truly have a desire to care for the elderly.
Must have a CNA Certification for the State of Indiana.
Previous experience in long-term care is a plus.
Providence Life Services