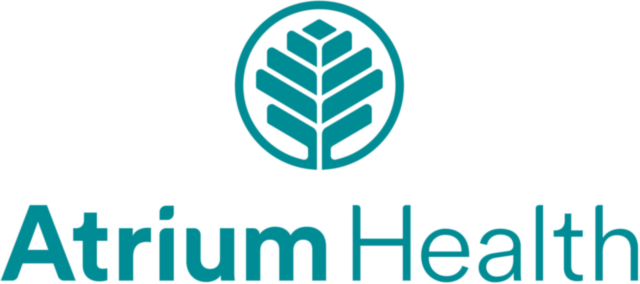 Cafe Associate/Regional - Atrium Health Cleveland
Atrium Health
Charlotte, NC

Permanent
Part-time
Job Req ID: 540941

Position Number: 00150721

Employment Type: Part Time

Shift: Variable/On Call

Shift Details: 6AM - 11:30PM; varied hours & every other weekend

Standard Hours: 10.00

Department Name: Dietary Services

Location: Atrium Health Cleveland

Location Details:

Our mission is to improve health, elevate hope and advance healing - for all. The name Atrium Health allows us to grow beyond our current walls and geographical borders to impact as many lives as possible and deliver solutions that help communities thrive. For more information, please visit .

Job Summary
Prepares deli for cafeteria patrons. Assembles and displays food for serving line and serves cafeteria patrons. Operates cash register and controls receipts. Performs cleaning, restocking, replenishing and organizing duties in the cafeteria.

Essential Functions

Performs assigned role in ensuring deli food, beverage items, snacks, salads and desserts, a la carte hot foods and hot bar supplies and equipment are ready and available.
Prepares deli food items.
Serves food to customers.
Operates cash register, collects money, makes change and controls cash receipts during breakfast, and lunch meals and during break periods.
Performs a variety of cleaning and organizing activities.
Restocks various areas of the cafeteria.
Prepares, processes or maintains records, reports, forms and other documentation.
Physical Requirements
Almost all of the time is spent standing and walking. Routinely required to bend, stoop, kneel and reach. Routinely lifts or carries items weighing up to 25 pounds. Must have close and intermediate visual acuity. Must be able to hear and verbally communicate.

Education, Experience and Certifications
Currently enrolled student in high school or in a high school equivalency program required. High school diploma or GED preferred. Successful experience in food service fast food operation, or cashier position preferred.

At Atrium Health, our patients, communities and teammates are at the center of everything we do. Our commitment to diversity and inclusion allows us to deliver care that is superior in quality and compassion across our network of more than 900 care locations.

As a leading, innovative health system, we promote an environment where differences are valued and integrated into our workforce. Our culture of inclusion and cultural competence allows us to achieve our goals and deliver the best possible experience to patients and the communities we serve.

Posting Notes: Not Applicable

Atrium Health is an EOE/AA Employer

Jobs2Web