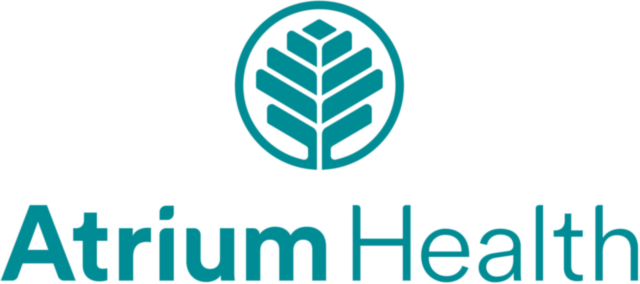 Cytogenetic Technologist - Core Lab Cytogenetics (Variable shifts available)
Atrium Health
Charlotte, NC

Permanent
Full-time
Job Req ID: 329462

Position Number: 00000000

Employment Type: Full Time

Shift: Day

Shift Details: Monday- Friday (Variable shifts)

Standard Hours: 40.00

Department Name: Core Lab - Cytogenetics

Location: Carolinas Medical Center

Location Details: 5040 Airport Center Parkway Charlotte, NC 28208

Carolinas HealthCare System is Atrium Health. Our mission remains the same: to improve health, elevate hope and advance healing - for all. The name Atrium Health allows us to grow beyond our current walls and geographical borders to impact as many lives as possible and deliver solutions that help communities thrive. For more information, please visit

Job Summary
Performs sample set up, harvesting, slide preparation and staining, microscopic analysis, photography, karyotyping and performs FISH analysis.

Essential Functions

Assures integrity of the specimens during all phases of specimen processing.
Performs a variety of culturing procedures including; establishing blood, bone marrow, and biopsy cultures; monitoring growth levels, making decisions regarding feeding, subculturing, harvesting, etc.
Performs various slide preparations and staining techniques (standard Geisma,, Q-, R-, C- banding and NOR staining).
Performs detailed microscopic analysis. Assumes responsibility for ruling out chromosomal mosaicism. Makes decisions regarding optimal cells for documentation. Capable of operating automated karyotyping equipment.
Performs FISH processing and analysis.
Manages record keeping, maintains stock supply levels, orients new personnel in lab, institutes new procedures, and continues education programs.
May apply cryogenic technology in specimen storage.
Coordinates specific functions with laboratory personnel in accordance with job description.
Manages quality control of culture apparatus which includes; monitoring CO2 levels in incubators, monitoring CO2 supply, periodic disinfection of incubators, periodic maintenance of hoods, and monitoring of liquid N2 levels.
Stays knowledgeable about research and development within the cytogenetics field.
Performs validation studies for new test development as required and participates in compilation of validation data.
Reports to supervisory personnel any problems that might adversely affect patient care.
Utilizes effective LIS and equipment data management skills.
Physical Requirements
Long periods of sitting during analytical procedures. Long periods of standing during harvest procedures. Manual dexterity. Works in an area which contains biohazardous materials along with chemical, fire, and mechanical hazards. Each employee has the responsibility to work in a safe manner. May be required to stoop, reach, and lift up to 50 pounds.

Education, Experience and Certifications
Bachelor�s degree in any Life Science, Medical Laboratory Scientist (ASCP or equivalent), and/or Technologist in Cytogenetics (ASCP or equivalent) required. Minimum of 2 years of cytogenetics analysis required. Maintains eighteen (18) hours of continuing education annually for those registered effective January 1, 2004.

At Atrium Health, formerly Carolinas HealthCare System, our patients, communities and teammates are at the center of everything we do. Our commitment to diversity and inclusion allows us to deliver care that is superior in quality and compassion across our network of more than 900 care locations.

As a leading, innovative health system, we promote an environment where differences are valued and integrated into our workforce. Our culture of inclusion and cultural competence allows us to achieve our goals and deliver the best possible experience to patients and the communities we serve.

Posting Notes: Not Applicable

Atrium Health is an EOE/AA Employer

Nearest Major Market: Charlotte

Atrium Health