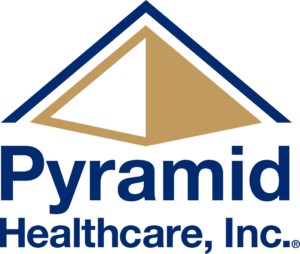 Detox Specialist (Part Time)
Pyramid Healthcare
Pittsburgh, PA

Permanent
Part-time
Deliverables/Principal Results Expected:
Provide direct care to adults with suboxone use.
Support the therapeutic milieu within the detox program.
Ensure the safety and well-being of the clients.
Communicate with referral sources, funding sources and significant others in the clients' interest, adhering to all confidentiality laws and regulations.
Participates in the implementation of the treatment plan by monitoring and documenting clients' progress.
Communicate information regarding behavior to other members of the treatment team.
Maintain positive communications with the clients and family members.
Co-facilitating educational discussion and interactions.
Encourages and facilitates clients' participation in scheduled activities.
Supervises clients to ensure their safety and involvement in treatment.
Carries out tasks as directed by the nursing staff.
Accompanies and transports clients as assigned.
Maintains client and program related documentation.
Orient new clients to the facility, program and therapeutic milieu.
Maintains a safe, orderly and therapeutic physical environment for the clients.
Carries out clerical and administrative assignments to support client care and department and facility operations.
Participates in activities which enhance professional growth and development.
Demonstrates conduct in keeping with Pyramid's ethical standards.
Participates in mandatory orientation and training.
Gather data and complete Needs Assessment.
Reports in daily census call with Area VP.
Coordinates next level of care including conversions and aftercare.
Other duties as assigned.
Technical Competencies: Capable of role modeling to the clients. Helps to maintain a strong clinical program. Able to work together with staff to effectively meet the needs of the clients. Maintains positive relationship with clients and staff. Complete required trainings and mandatory training hours within 1 year. Strong skills in D&A and mental health treatment. A working knowledge of HIPAA, Licensing and CARF regulations. Recovery Oriented Systems of Care.

Pyramid CORE Values:

We are committed and proud to live our CORE values and use them to inspire those around us. Our employees are expected to align with these values, behaviors and standards. We are held accountable for upholding these CORE Values: INTEGRITY is striving to be honest, transparent and ethical when dealing with clients, staff and the community. DEDICATION is demonstrating an unwavering commitment to always provide exceptional care and support to those we serve is needed daily. COLLABORATION is a steadfast, team-focused approach; working together to achieve excellence. PASSION is genuine, compelling and relentless desire to improve lives and support Pyramid Healthcare's mission.

Requirements

Education, Experience:

High school diploma or equivalent. Drug and Alcohol/Mental Health experience. Valid Driver's License.

Job-related Behavioral Characteristics:

Demonstrates excellent oral and written communication and interpersonal skills. Ability to problem solve by gathering and analyzing information, working well in an individual/group problem solving situation and showing initiative in problem solving. Maintains professionalism and does not show favoritism. Maintains consistency with clients, staff, visitors and the public. Ability to handle a crisis situation and react appropriately. Ability to be flexible and adaptable. Ability to make decisions in an objective and ethical manner. Calm and decisive in crisis situations. Ability to sustain a team environment.

Benefits


Workable