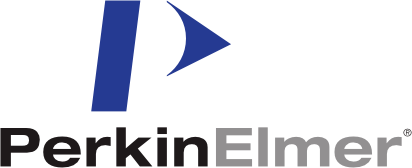 Software Quality Assurance Tester
PerkinElmer
American Fork, UT

Permanent
Full-time
Job Title Software Quality Assurance Tester

Location(s) American Fork, Shelton

Title: Software QA Test Engineer

Function: R&D

BE: ASLS

Job Level: P2

Job Code:

Purpose:

The Software Quality Test Engineer will be responsible for evaluation of New Product Development (NPD) and current products (Sustaining activities) while achieving strategic quality goals. Works with software, firmware and hardware engineers to evaluate the initial prototype designs, pilot builds, or currently shipping products. Provide results and performance data for new and established designs. Works closely with cross functional development teams to ensure a quality product is delivered to the customer. Responsible for supporting and maintaining the sites Quality Management System in compliance with the following standards and requirements: ISO 9001, ISO 13485 or equivalent standards.

Key Responsibilities:
Provide domain level knowledge & input into defining evaluation needs and perform testing for Chromatography Data Systems (CDS) Software. Evaluation of firmware and Hardware as a secondary role when required.
Hands on use of Chromatography instrumentation: GC (Gas Chromatography), GC/MS, and/or LC (Liquid chromatography). Capable of using software and hardware that controls these systems in an end-user type role.
Ensure data validity, customer usability, proper performance, long-term stability, reliability, robustness on chromatographic instrumentation.
Perform maintenance, troubleshooting and updates of Chromatographic instrumentation including hardware, firmware and related software.
Develop verification and validation test scripts, perform evaluations, document test results, while adhering to PKI guidelines and requirements.
Support immediate and extended team members with review of test scripts and providing guidance on improvements to internal and external team members with less experience.
Log, track and verify fixed all defects. Test case development, execution and documentation of test results. Ensure requirements coverage to meet customer and business needs.
Work with and follow proper safety measures while using hazardous chemicals.
General housekeeping of supplies and chemicals used in labs.
Other duties as assigned.
Qualifications/Education/Technical Skills:

Qualifications:
Bachelor of Science degree or equivalent required.
5 - 10 years analytical instrumentation experience. LC, LC/MS, GC, and/or GC/MS.
Experience with Headspace and Thermal Desorber instrumentation a plus.
Relevant experience with Chromatographic data systems for listed instrumentation and their related software.
Demonstrated ability to succeed in a fast-paced environment, working on multiple projects with constantly changing priorities and deadlines
Excellent verbal and written communication skills; requires interaction with managers, supervisors, engineers in a fast pace environment.
Excellent skills with Microsoft Office package– Excel, Word, PowerPoint.
Applied knowledge of the requirements of ISO13485 and ISO 9001 or similar industry standards
Experience with testing tools is a plus– JIRA/Zephyr
Statistical analysis capabilities a plus.
Travel Requirements
PerkinElmer is committed to creating a diverse environment and is proud to be an equal opportunity employer. All qualified applicants will receive consideration for employment without regard to race, color, religion, gender, gender identity or expression, sexual orientation, national origin, genetics, disability status, age, or veteran status or any other characteristics protected by applicable law. PerkinElmer is committed to a culturally diverse workforce.

PerkinElmer