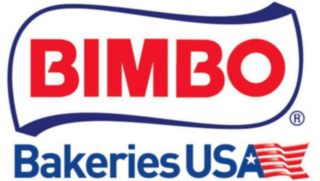 Maintenance Mechanic
Bimbo Bakeries
Grand Rapids, MI

Permanent
Full-time
Maintenance Mechanic

req15962

Employment Type: Regular

Location: GRAND RAPIDS,MI

Have you ever enjoyed Arnold®, Brownberry® or Oroweat® bread? A Thomas'® English muffin or bagel? Or perhaps snacked on a Sara Lee®, Entenmann's® or Marinela® cake or donut? If the answer is yes, then you know Bimbo Bakeries USA!

Bimbo Bakeries USA is part of Grupo Bimbo, the world's largest baking company with operations in 32 countries. Bimbo Bakeries USA ("BBUSA") includes BBUSA and its subsidiaries and affiliated entities, including, but not limited to, Wholesome Harvest Baking, East Balt, and Acelerada. BBUSA employs 20,000 associates across the U.S. in bakeries, sales centers, corporate offices and on sales routes to ensure our consumers have the freshest products to feed their families at every meal. But our associates come to work for much more - the chance to feed their own lives through exciting work that offers the opportunity to make a real difference in their professional and personal lives every day.

Description:

Position is responsible for ensuring equipment integrity and timely repair.

Key Job Responsibilities:

· Effectively support the Preventative Maintenance (PM) program with a goal of continually reducing unscheduled downtime.

· Analyze problems and interpret technical information necessary to make required repairs (troubleshooting of equipment issues).

· Perform mechanical and electrical maintenance and repairs on production machinery and facility support equipment.

· Inspect, operate and test machinery or equipment to diagnose machine malfunction and validate work performed.

· Ensure safety by following all company policies including safety rules, procedures and Lock-out / Tag-out procedures, Good Manufacturing Practices (GMP's), personal safety standards, food safety standards as well as OSHA standards.

· Troubleshoot PLC controlled equipment as well as all plant electrical and mechanical systems including motors, instrumentation, distribution, feed control systems and develop sustainable solutions accordingly.

· Complete all assigned work orders within the time allotted. Maintain complete records of work performed using software, work orders and detailed logs and have good communication skills across all groups/departments.

· Assist with equipment change overs and line startups, troubleshooting issues as needed.

· Identify required parts and maintain current inventories, and parts reorder lists.

· Assure that all products are manufactured to the highest standard of quality.

· Participates in Continuous Improvement, also provides suggestions to improve processes and participates on team projects.

Physical Requirements

The physical demands described here are representative of those that must be met by an employee to successfully perform the essential functions of this job. Reasonable accommodations may be made to enable individuals with disabilities to perform the essential functions.

· Ability to lift 50-80 lbs. Performs highly repetitive motions, stand for eight plus hours, talk, and hear.

· Ability to Climb ladders, stairways, use a manlift/scissorlift at ceiling heights or above with proper safety equipment and work in non-air conditioned environment.

· While performing job duties, the associate will frequently walk, use hands to feel or handle, and to reach with hands and arms. Frequent exposure to oils and greases or coolants.

· While performing job duties, the associate will occasionally sit, climb or balance, stoop, kneel, crouch or crawl and smell. Occasional exposure to wet and/or humid conditions; high, precarious places; toxic or caustic chemicals; outside weather conditions; extreme heat; and vibration.

· Specific vision abilities required by this job include close vision, distance vision, color vision, peripheral vision, depth perception, and the ability to adjust focus.



Key Behavioral Competencies:

· Must be able to work independently as well as in a team environment on assigned projects/ tasks and report to supervision the status of each as needed.

· Willing to work shift schedules plus overtime as directed by the needs of the business, including weekends and holidays.

· Practical problem solving skills and ability to deal with a variety of variables.

· Ability to learn and understand the principles of the BBU Manufacturing and Maintenance Transformation, including lean tools, process capability and operational discipline.

· Ability to take and have acceptable score in a standardized, validated multi-skilled maintenance evaluation.

Position Requirements:

Education and Work History:

· HS Diploma/GED preferred.

· Food plant experience preferred.

· Training and experience in use of Allen Bradley PLC's, VFD's, HMI, servos, etc. is a plus.

· Preferred minimum 2 years' experience or accredited courses with PLC's or completion of Basic Electricity and Basic PLC. Must be able to troubleshoot and repair electrical systems up to 480v, 3 phase, read and interpret electrical drawings.

· Preferred minimum of 3 years' experience maintaining manufacturing systems and equipment in an automated plant including experience in electro-mechanical/multi-craft/multi-skilled Maintenance practices. Strong plus if trained and experienced in compressed air systems, Boilers and Hydraulics.

Bimbo Bakeries USA is an equal opportunity employer with a policy that provides equal employment opportunity for applicants and employees regardless of race, color, religion, disability, gender, age, national origin, sexual orientation, gender identity, marital status, pregnancy, veteran status, or any other classification protected by law. This policy applies to all aspects of employment, including recruitment, hiring, promotion, compensation, reassignment, layoff, discharge, education, training and all other working conditions. To further the principle of equal employment opportunity, Bimbo Bakeries USA has developed affirmative action plans for minorities and women, qualified individuals with disabilities, and Vietnam-era and special disabled veterans and other protected veterans. Equal Opportunity Employer/Disabled/Veterans [or Vets].

Be a part of a company that is dedicated to protecting our planet:
All of our U.S. operations have been powered with 100% renewable electrical energy since July 2019, with energy created through a Wind Farm backed by a Virtual Power Purchase Agreement with Invenergy
Bimbo Bakeries USA was named EPA ENERGY STAR Partner of the Year in 2018 and 2019 for superior leadership, innovation and commitment to environmental protection through energy efficiency
We have 14 ENERGY STAR® Certified facilities
Our Manufacturing operations divert greater than 95% of waste from landfill
360 of our company-owned vehicles utilize alternative fuel - propane, compressed natural gas, and electric
Bimbo Bakeries USA has committed to 100% sustainable packaging across its portfolio by 2025. All product bags, pouches and wrappers are currently recyclable through Terracycle.
Bimbo Bakeries USA is an equal opportunity employer with a policy that provides equal employment opportunity for applicants and employees regardless of race, color, religion, disability, gender, age, national origin, sexual orientation, gender identity, marital status, pregnancy, veteran status, or any other classification protected by law. This policy applies to all aspects of employment, including recruitment, hiring, promotion, compensation, reassignment, layoff, discharge, education, training and all other working conditions. To further the principle of equal employment opportunity, Bimbo Bakeries USA has developed affirmative action plans for minorities and women, qualified individuals with disabilities, and Vietnam-era and special disabled veterans and other protected veterans.

Bimbo Bakeries