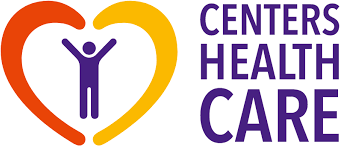 Licensed Physical Therapy Assistant
Centers Health Care
Queensbury, NY

Permanent
Full-time
Physical Therapy Assistants

Warren Center is actively seeking a Full-Time Licensed Physical Therapy Assistant for our Skilled Nursing Facility located in Queensbury, NY.

We offer the following:

Competitive salaries
Benefits package
Professional Growth & Stability
Innovative Training Programs
And much more!

PTA Duties Include:
Measuring & recording Residents motor function, strength and muscle performance.
Observe Residents and write progress reports.
Assist Residents in carrying out specific exercises.
Treat Residents with varieties of techniques, like stretching and massage.
Help Residents use necessary equipment and devices.
Educate Residents on how to exercise properly to strengthen muscle and improve mobility.
Maintains Resident confidence by keeping information confidential.
Complies with federal, state, and local legal and professional requirements.
Contributes to a team effort.
PTA Requirements Include:
A graduate of an accredited PTA Program
Current New York State PTA License
Experience in long-term-care settings preferred
CHC7001

About Us:

Warren Center is an eighty-bed skilled nursing facility located at 42 Gurney Lane. Our facility provides a wide spectrum of nursing care to the residents of Warren County. We provide short-term rehabilitation services to people who cannot immediately return to their homes because of an accident or illness. We also provide long-term care for individuals who are unable to care for themselves. We look at each person from an individual perspective. We then utilize a team approach working with the residents and their family to develop a unique plan of care to meet their needs. Warren Center is a proud member of the Centers Health Care Consortium.

Centers Health Care is a fully integrated post-acute care continuum offering rehabilitation and skilled nursing services in more than 45 locations covering four states. In addition, we provide special services including in-patient and home dialysis, ventilator care, and care for those with Alzheimer's. The Centers Health Care family offers Skilled Nursing, Urgent Care, Managed Care, Clinical Laboratory Services, Adult Day Health Care, and Assisted Living services, as well as every level of Home Care. Centers is well known for our commitment to our employees, offering outstanding ongoing training and development, career advancement opportunities, competitive pay rates, generous compensation packages and more.

Equal Opportunity Employer –M/F/D/V

Powered by JazzHR

Jazz