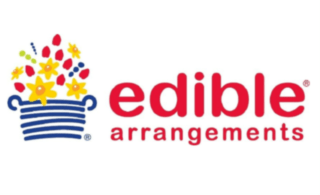 Delivery Driver Part Time
Edible Arrangements
Louisville, KY

Permanent
Part-time
This team member leaves a lasting impression of our organization. The Delivery Ambassador is responsible for representing Edible Arrangements by maintaining a professional image at all times; while providing excellent Guest Service. You are the FACE of the business and must represent it in the best manner possible while driving and while delivering. The Delivery Ambassador is also responsible for delivering Edible Arrangements orders accurately, in a timely manner and with the highest level of Guest Service in order to make Edible Arrangements our Guests first choice in gift giving. In order to achieve this goal, our Delivery Ambassadors are responsible for working well within the team and in providing excellent service to our Guests. We are currently looking for drivers with a valid driver's license (must provide copy during application) of 5 years or more with clean driving record.

Edible Arrangements is a top notch brand, all applicants MUST:
Be well groomed & professional in appearance
Know the area well & have reliable transportation as the job may require you to work at various locations
Be a courteous, safe, and friendly driver at ALL times
Have great communication skills
ALL applicants must be available to work weekends AND holidays (Valentine's Day, Mother's Day, Easter, Christmas, etc.)
Hours may vary daily based upon volume so flexible schedules are a must!
The ideal candidate MUST:
Be efficient with a smartphone & GPS
Be able to type & navigate through multiple screens on a computer
Be a quick learner with a positive attitude who enjoys working within a team
Be good at managing time, working independently, honest, have great customer service skills, & have an upbeat attitude
Current, Valid State Driver's License and a clean driving record • Ability to follow directions, read a map and arrive at locations independently
Excellent interpersonal and verbal communication skills
Positive attitude, friendly and upbeat personality
Enjoys working in a fast-paced environment
Summary of Key Responsibilities:
Loads product in the delivery vehicle
Assists with food production tasks and other duties, as needed
Maintains clean and safe vehicle
Accurately delivers Edible Arrangements products to Guests in an efficient, courteous and timely manner
Good interpersonal skills, professionalism in dealing with team members, public & Guests
Ability to lift, carry and/or push objects weighing up to 50 lbs. Ability to stand, bend, reach and scoop through-out assigned shift
Will be driving a company refrigerated van
Careerplug