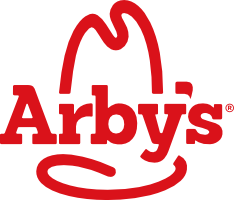 Restaurant General Manager - get paid on-demand
Arby's
Rock Falls, IL

Permanent
Full-time
Arby's believes in the importance of flexibility for employers and employees alike, and we believe that our employees are our greatest asset. We treat our people with respect and honesty and are committed to providing our employees with a stable, safe and enjoyable work environment so they may realize their greatest potential.

A Restaurant Manager is responsible for managing an Arby's Restaurant towards the attainment of agreed-upon Company goals and profits. Responsibilities incude:
Manage all facets of the successful operations for one(1) Arby's Restaurant.
Provide a high level of leadership to the restaurant and the employees.
Oversee all aspects in generating sales and profit growth efficiently and effectively.
Operate in accordance with Federal/State Laws, and OSM.
Candidates should exhibit the following behaviors:
Outstanding motivational and leadership abilities
Must have restaurant management experience
Previous restaurant experience a plus
Positive mental attitude (PMA)
Enjoys working with a team
Enjoys working in a fast-paced environment
Drive and determination
Desire for personal and professional growth
As a Restaurant Manager, you will be provided with the following:
Thorough training program
Opportunity for advancement
Food discounts
On-going performance evaluations
Full-time benefits, health, dental, and vision
Paid time off
Competitive salary, dependent upon experience
Health/dental/vision, HSA, 401(k), gym reimbursement
Company provides life insurance, STD/LTD, vacation/sick time, free meals while working/discounted meals when off work
Access to pay on-demand (through DailyPay)
We at Arby's are committed to delivering a "Cut-Above" restaurant experience to our customers and a stimulating career environment for our employees.

Click APPLY NOW to submit your application online!

Arby's is an Equal Opportunity Employer

This is a Franchise Position

Arby's