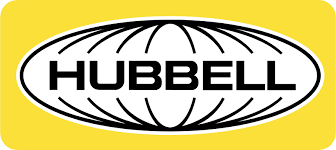 Sales Representative (Burndy) - Detroit, MI
Hubbell
Detroit, MI

Permanent
Full-time
Hubbell Incorporated was founded in 1888 and has grown into an international manufacturer of quality electrical, lighting and power solutions with more than 75 brands used and recognized around the world. Our founder, Harvey Hubbell, developed tooling and equipment to serve the growing demand for new assembly and manufacturing machinery during the industrial revolution. An early, and one of many patents awarded, came for the creation of the first practical method to control electricity through the pull chain socket that remains unchanged today. As a market leader in reliable, electrical solutions, we provide more than half a million products delivered through our various business groups. Hubbell is committed to continually innovating solutions that work, transforming old products with new ideas, and ensuring that we Energize, Enlighten and Empower the communities that support us.

Division Overview

Hubbell Construction & Energy (HCE) focuses on products to support four business segments: Connectors, Grounding & Tooling, Gas Connectors & Accessories, Harsh & Hazardous, and Distribution. With markets in renewable energy, lighting, transportation, data center, telecom, utility, extreme environment, gas and water distribution, power generation and oil & gas, we guarantee that our products set the standards for industry solutions. Our success not only depends on our value proposition, but on the strength, knowledge and expertise of our employees.

Position Overview

Responsible, within an assigned geographic territory, for the sales of electrical connectors, enclosure products, installation tooling and accessory products to distributors, end users and contractors, primarily in the Construction and Industrial Electrical and OEM markets. Additionally, is responsible for working with Engineers and Consultants in furthering the specifications of Burndy products, Quazite, and ThermOweld.

Duties and Responsibilities

Understand our position comparatively to our competitor, and be able to proficiently articulate the features, advantages and benefits of our products.
Travels throughout assigned territory to service existing customers with overall sales support, training and certification classes.
Monitor and follow up on provided vertical market leads (Corporate provided).
Demonstrate products with ability to educate, promote and sell across the territory in conjunction with our corporate launch.
Provides information on pricing, credit terms and other term conditions of sales. Estimates date of delivery to customers, based on knowledge of delivery schedules and working with internal customer service, pricing, and product management teams.
Prepares reports monthly on business conditions, win/loss opportunities, and sales achievements relative to assignments and quotas.
Works within assigned expense budget.
Meets or exceeds sales quota on quarterly and annual basis.
Manage MDF/Co-op.
Become a known and trusted resource for the products we represent within their defined territory to both internal and external customers.
Demonstrate a positive attitude and desire to continually succeed in performing job duties.
Skills and Experience
Strong written and verbal communications skills.
Must have strong Microsoft Office, e-mail and other PC application skills.
Proficiency in Power BI and Salesforce is strongly preferred.
Identifies and resolves problems in a timely manner; Gathers and analyzes information skillfully; Develops alternative solutions.
Works well in group problem solving situations.
Ability to work independently yet maintain a strong contributor in team settings.
Education

Bachelors Degree in Business or Other

Posting Address

HCE Non Hubbell Location, CT, US, 06484-4300 Manchester, NH, US, 03109-5311 Detroit, MI, US, 48226

Hubbell Incorporated, its subsidiaries and affiliates, is an EO Employer AA: M/F/Veteran/Disability. All qualified applicants will receive consideration for employment without regard to race, color, religion, sex, national origin, disability, protected veteran status, sexual orientation, gender identity or any other protected class.

Hubbell