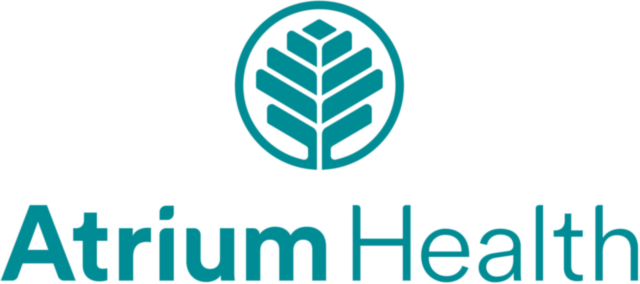 Lead Perfusionist Atrium Health's CMC
Atrium Health
Charlotte, NC

Permanent
Full-time
Job Req ID: 359661

Position Number: 00157096

Employment Type: Full Time

Shift: Variable/On Call

Shift Details:

Standard Hours: 40.00

Department Name: Perfusion

Location: Carolinas Medical Center

Location Details:

Carolinas HealthCare System is Atrium Health. Our mission remains the same: to improve health, elevate hope and advance healing - for all. The name Atrium Health allows us to grow beyond our current walls and geographical borders to impact as many lives as possible and deliver solutions that help communities thrive. For more information, please visit .

Job Summary
Responsible for generating and distributing production reports for nine of the acute care facilities, including rehabilitation, behavioral health, clinics and Carolinas Medical Center. Perform system functions including database updates, table maintenance, and testing/auditing upgrade procedures.

Essential Functions

Participates in integrity effort by trying to identify potential issues and working internally to manage resolution.
Updates and create Trendstar tables, databases, and offline backup.
Manages Trendstar accessibility by moving files in Trendstar for regional users.
Participates in Trendstar upgrade procedures and assists with testing and auditing.
Recognizes unique capabilities of each reporting system (Trendstar, SQL, DataWarehouse, Care Science) to determine best reporting source.
Maintains detailed documentation of information requests, query criteria and data distribution.
Generates, prepare, and update production reports monthly, quarterly, and annually.
Monitors system performance, activity, tables and data files to ensure proper utilization of disk space.
Coordinates system maintenance functions with all parties involved.
Physical Requirements
Work requires sitting at a desk, working on a computer, and talking on the telephone in an office environment. Must be able to stand, walk and travel in personal car to other facilities. Work also requires carrying of up to 20 pounds of materials (files, projectors, laptops).

Education, Experience and Certifications
Bachelors Degree in Accounting, Business, Engineering, Finance or Health Administration required. High proficiency using computer software tools (Microsoft Office and Decision Support systems) and working with databases.

At Atrium Health, formerly Carolinas HealthCare System, our patients, communities and teammates are at the center of everything we do. Our commitment to diversity and inclusion allows us to deliver care that is superior in quality and compassion across our network of more than 900 care locations.

As a leading, innovative health system, we promote an environment where differences are valued and integrated into our workforce. Our culture of inclusion and cultural competence allows us to achieve our goals and deliver the best possible experience to patients and the communities we serve.

Posting Notes: Not Applicable

Atrium Health is an EOE/AA Employer

Nearest Major Market: Charlotte

Atrium Health