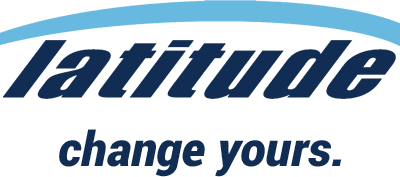 Production Supervisor
Latitude Inc.
Reading, PA

$50,000-75,000 per year
Permanent
Full-time
Production Supervisor

Location: Joanna, PA

Pay: $50-75k Ideal Salary Range DOE (Direct Hire)

We are seeking an experience Production Supervisor to join our team in the Reading, PA area. This is a 1st shift position.

Leads a production area with a crew of up to 50 people, under direction of the Production Manager, helps control staffing levels, moves employees within department to maintain workflow, and coordinates with supervisors in other areas. An individual in this position will be expected to perform additional job-related responsibilities and duties throughout the facility as assigned and or as necessary

Responsibilities:
Lead, plan, organize and control the operation of the shift.
Set goals for performance and deadlines in ways that comply with company plans and vision and communicate them to subordinates.
Create employee production schedules and manage hours based on workload.
Create Daily Production schedules using the enterprise resource planning system.
Hire, train, develop and coach production leads and employees.
Ensure quality, safety and good manufacturing processes (GMPs) are followed.
Comply with FDA, USDA and HACCP standards.
Interact with local, state, federal and third-party inspectors;
Monitor, manage and improve employee productivity and provide constructive feedback and coaching.
Review and maintain time records.
Prepare and submit performance reports.
Ensure adherence to legal and company policies and procedures and undertake disciplinary actions when appropriate.
Communicate with (or to) individuals or groups verbally and/or in writing (e.g. customers, suppliers, associates).
Basic troubleshooting and repair on machines.
Identify and resolve employee, customer, and/or supplier concerns.
About You:
Bachelor's degree in business or a related field preferred (e.g., Management, Engineering, Food Science, Business Administration, Production/Operations Management) and/or • 1-3 year's experience in an operations/manufacturing environment, supervising, evaluating, mentoring, and developing managers/supervisors; managing workload; and participating in the hiring and promotion of employees for multiple departments/areas.
1-3 years manufacturing experience required preferably with some level of High Performance Work System implementation.
Self-starter, organized and detail oriented with good problem solving skills.
Bilingual English/Spanish (speak, write, and read) required.
Basic computer skills.
Change management skills.
Key leadership competencies in addition to high ethical standards, strong values, integrity, drive to deliver results, pride in personal and team performance, decision quality, building effective teams, and action orientation are fundamental imperatives
Powered by JazzHR

Jazz