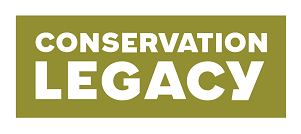 NPS - GIS Intern
Conservation Legacy
Atlanta, GA

$519 per week
Training
Full-time
National Park Service – Interior Regional Office 1, 2, and 4 – GIS Intern

Length:

There are Two Positions available:

Term of positions are 32 and 52 weeks; full-time 40 hrs/wk

Location:

Atlanta, GA

Living Allowance:

$519/week

AmeriCorps Award:

Position is eligible for an AmeriCorps education award upon successful completion of the program.

52-week position: Value of education award is $6,095 (pre-tax).

32-week position: Value of education award is $4,266.50 (pre-tax).

Start Date:

09/28/2020

Application Due Date:

Preference given to applicants that submit application by 9/4/2020

Title of Position

GIS Intern

Position Details

Stewards Individual Placement Program (SIPP) provides individuals with service and career opportunities to strengthen communities and preserve our natural resources. Participants work with federal agencies, tribal governments, and nonprofits building institutional capacity, developing community relationships, and supporting ecosystem health. SIPP in partnership with the National Park Service are seeking an intern who will provide better maps and data to our region's parks. Maps and data will also be provided to the public to enhance the visitor experience. One intern will work with parks to identify maps that can be improved by updating a broad range of data related to park operations, planning, resources, and facilities. The intern will update operational datasets and post maps on websites.

Position Responsibilities will include:
Make sure the regional geographic datasets of operational data (trails, roads, buildings, points of interest) are standardized and accurate.
Make maps for staff of parks and programs in the region to help with their day to day work.
Make specific themed maps to be published on parks' websites for easy access.
Minimum Requirements:
Experience with ArcGIS for Desktop (ArcGIS Pro preferred)
Experience viewing and editing GIS data, including opening attribute tables and manipulating attributes
Experience creating cartographic products, including static and web products
Preferred Qualifications:
Experience creating cartographic products, including static and web products
Benefits:
Position is eligible for an AmeriCorps education award upon successful completion of the program. Value of education award is $5,920 (pre-tax).
Living Allowance: $519/week (pre-tax)
Exposure to GIS for a land management agency at the regional level will provide experience in a broad range of GIS tasks, covering the spectrum from field data collection to data management and standards to web GIS.
On the job training will be offered for tasks specific to our needs, plus we will offer training for any GIS skill the intern wants
How to Apply
Apply on-line at: . In addition to your resume, please submit a one page cover letter highlighting why you are interested in this position and how your background and experience will help you succeed in this position.

For More Information

Contact Ryan Tant – Stewards Program Coordinator
304-860-5073,

Stewards Individual Placements Program does not and will not discriminate on the basis of race, color, religion, gender, gender expression, age, national origin, disability, marital status, sexual orientation, or military status, in any of its activities or operations. We are committed to providing an inclusive and welcoming environment for all.

Required Skills

Required Experience

SilkRoad