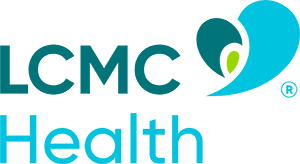 RI Charge Review Coordinator-LCMC
LCMC Health
New Orleans, LA

Permanent
Full-time
POSITION SUMMARY:

Reporting to the Revenue Integrity Manager, the Charge Review Coordinator plays an important role in a high-profile group tasked with improving revenue results by taking a global view of clinical and financial processes, functions and interdependencies from the provision of patient care to final bill generation. Responsible for working with moderately complex clinical departments and practices, which requires strong interpersonal and communication skills, well-developed analytic and organizational skills, and the ability to influence others to meet deadlines.

This job description is intended to describe the general nature and level of the work being performed by people assigned to this work. This is not an exhaustive list of all duties and responsibilities. LCMC Health reserves the right to amend and change responsibilities to meet organizational needs as necessary.

JOB SPECIFICATIONS:

Education: Bachelor's Degree or equivalent work experience.

Experience: At least 3 years minimum experience in healthcare finance, or CDM/Revenue integrity.

Certification/Licensure: Dual Hospital and Professional coding certifications preferred (CPC, CCP-H, CCS, CCSP)

REQUIRED KNOWLEDGE, SKILLS AND ABILITIES:
Must have significant revenue code, CPT and HCPCS coding knowledge.
Solid understanding of multiple reimbursement systems including IPPS, OPPS, and Fee Schedule.
Excellent interpersonal and communication skills to positively interact with a variety of hospital personnel, including administrative and management staff.
Highly skilled experience and knowledge of Windows-based software required, including but not limited to Microsoft Windows, Outlook, Excel and Access.
Possess effective oral and written skills, including advanced presentation skills.
Well-developed research skills.
Ability to interpret and implement regulatory standards.
Working knowledge of multiple healthcare applications; Epic experience highly desired
Knowledge of accurate sources for updating all applicable code sets (CPT/HCPCS, ICD-9, etc.) inclusive of associated edits such as NCCI.
Excellent organizational and project management skills.
Possess effective time management skills to permit handling of large workload.
POSITION DUTIES:
Reviews, analyzes and resolves accounts that have failed coding and charging related claim edits, including medical necessity, National Correct Coding Initiative (NCCI), Medicare Outpatient Code Editor (OCE), Medically Unnecessary Edits (MUE), and other exceptions requiring clinical/coding expertise.
Works closely with Revenue Cycle teams to resolve rejections and denials.
Analyzes accounts flagged for potential missing charges; interacts with clinical departments to obtain additional information needed to properly bill accounts based on clinical documentation.
Analyzes billing error and denial data to resolve accounts and identify root causes. Executes on work plans to correct identified deficiencies.
Reviews, researches, and documents trends with a focus on identifying charging and documentation opportunities. Supports Revenue Integrity Liaisons in providing guidance, communication and education on correct charge capture, coding and billing processes to clinical departments.
Assesses the accuracy of all charging vehicles, including clinical systems and dictionaries, encounter forms and other charge documents. Executes on charge reconciliation protocols to ensure revenue protection and minimize late charges, working closely with all clinical departments and with Central Business Office.
Researches and evaluates government regulations and third party payor requirements to ensure accurate error resolution and appropriate billing.
The above statements reflect the general duties considered necessary to describe the principal functions of the job as identified and should not be considered a detailed description of all the work requirements that may be inherent to the position.

LCMC Health is an equal opportunity employer and all qualified applicants will receive consideration for employment without regard to race, color, religion, sex, national origin, sexual orientation, gender identity, disability status, protected veteran status or any other characteristic protected by law.

LCMC Health