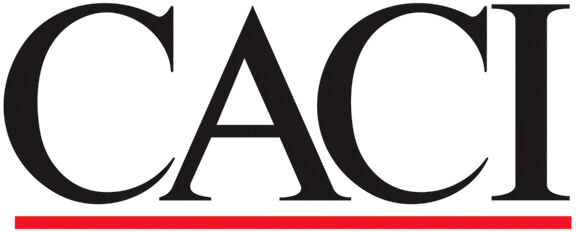 Software Engineer -Identity and Access Management
CACI International
Hanover, MD

Permanent
Full-time
Job Description

CACI's Business and Information Technology Solutions (BITS) Sector, is seeking a Software Engineer to support a large, prime Intelligence contract in Hanover, MD.

This Program provides mission critical Enterprise Application Messaging and Authorization Services worldwide. It is comprised of complex data transport, enterprise audit, authorization services, information transport services/application messaging, and enterprise application hosting services.

What You'll Get to Do:

As a senior level Software Engineer, you will support mission critical application and web service development in support of an Identity and Access Management (IdAM) solution.

Technical responsibilities include support for software design, development, integration, test, and operational maintenance.

Development may include acquisition of attributes from authoritative sources, integration with a COTS LDAP or Virtual Directory, and implementing Attribute Based Access Control (ABAC) Web Services and tools.

You'll Bring These Qualifications:
Bachelors degree in a technical discipline and 10 years Software Engineering experience. Additional experience may be substituted for degree.
Current TS/SCI Polygraph clearance
3 years of work experience in SIGINT, IA or IT domains
Java/JEE programming building robust, scalable, secure, and high-performance applications
Developing and hosting software on Linux(CentOS) platforms
Commercial middleware platforms/Application Servers (e.g. JBoss, Tomcat, WebLogic)
These Qualifications Would be Nice to Have:
Implementing and integrating with API and Web Services (SOAP and REST)
LDAP protocol, directories, and replication (RedHat DS)
PKI encryption and authentication
Relational databases and programming via JDBC
Version Control (GIT, SVN, CVS or similar)
Ticketing systems (JIRA, Redmine, or similar)
Docker Containers
Excellent oral and written communication skills - able to clearly communicate architecture and design concepts.
Strong organizational and time management skills, including the ability to multi-task and work independently with minimum supervision to meet deadlines.
What We Can Offer You:

- We've been named a Best Place to Work by the Washington Post.

- Our employees value the flexibility at CACI that allows them to balance quality work and their personal lives.

- We offer competitive benefits and learning and development opportunities.

- We are mission-oriented and ever vigilant in aligning our solutions with the nation's highest priorities.

- For over 55 years, the principles of CACI's unique, character-based culture have been the driving force behind our success.

MW3

BITS3

Job Location

US-Hanover-MD-BALTIMORE

CACI employs a diverse range of talent to create an environment that fuels innovation and fosters continuous improvement and success. At CACI, you will have the opportunity to make an immediate impact by providing information solutions and services in support of national security missions and government transformation for Intelligence, Defense, and Federal Civilian customers. CACI is proud to provide dynamic careers for employees worldwide. CACI is an Equal Opportunity Employer - Females/Minorities/Protected Veterans/Individuals with Disabilities.

CACI International