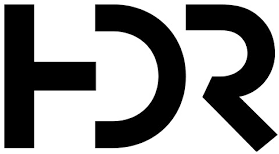 Human Resources Manager
HDR
Omaha, NE

Permanent
Full-time
About Us

At HDR, we specialize in engineering, architecture, environmental and construction services. While we are most well-known for adding beauty and structure to communities through high-performance buildings and smart infrastructure, we provide much more than that. We create an unshakable foundation for progress because our multidisciplinary teams also include scientists, economists, builders, analysts and artists. That's why we believe diversity is our greatest strength. HDR is proud to be an equal opportunity workplace and an affirmative action employer.

Watch our video

We believe that the way we work can add meaning and value to the world. That ideas inspire positive change. That coloring outside the lines can illuminate fresh perspectives. And that small details yield important realizations. Above all, we believe that collaboration is the best way forward.

Employee Relations:
Ensure the fair and consistent application of HDR policies and procedures, addressing policy and procedure questions, including those of moderate complexity.
Handle general employee relations and performance management questions or issues.
Assist staff in accessing benefits and navigating benefits system, with enhanced assistance provided during leaves of absence and accommodation requests.
Prepare and coordinate performance improvement plans for staff, coordinating with supervisors, managers and Corporate Employee Relations, Diversity and Inclusion department.
Oversee/drive annual performance and development plan review process.
Oversee/ drive annual merit raise plan process.
Participate in the investigation and resolution of employee concerns and complaints in coordination with the Regional HR Director to help ensure a healthy work environment.
Prepare, oversee and manage Affirmative Action Plans for multiple work locations and identify and engage in outreach initiatives.
Work to ensure our culture is inclusive by developing and embracing the contributions and uniqueness of each individual, regardless of the many facets of our backgrounds that contribute to who we are, to ensure all personnel activities are conducted to assure equal access in all phases of the employment process.
New Hires/Recruiting:
In coordination with HDR recruiters, assist with the hiring process, inputting and tracking requisitions from inception to completion, which includes creating employment requisitions for hiring managers, coordinating interview schedules, making candidate travel arrangements, tracking decisions of hiring managers on resumes, developing annual recruiting plans, coordinating immigration information with Immigration Coordinator as needed.
Facilitate interviews for exempt level technical staff, participating as requested or necessary based on the requirements of the open position and managers.
Oversee/lead intern recruiting program in partnership with technical staff as needed.
Conduct employee onboarding and termination activities.
Staff Training:
Oversee basic and intermediate training of new supervisors around issues of staff management, yearly reviews and leadership.
Coordinate office training and participate in the development of brown bag seminars and other local training activities for managers.
In coordination with the Area Manager, develop and/or present a variety of training programs as needed.
General HR function:
Use corporate HRIS systems to maintain employee records and process personnel actions.
Oversee the completion of employee paperwork to corporate office
Review and analyze employee HRIS system queries periodically for accuracy of information.
Plan staff meetings within office in conjunction with Area Manager and Managing Principal.
Coordinate requested compensation market studies with managers and corporate HR.
Oversee local wellness activities (flu shots, health fairs, health club discount programs, etc.).
Understand basic HDR benefit plan provisions, assist with employees' benefit-related questions of moderate complexity, and refers complex questions to Corporate HR.
Administrative function:
Coordinate, develop and administer departmental administrative policies and procedures.
Assist the leadership with personnel administration, executive administrative support, and preparation of operating plans, salary plans, and other special reports.
Provide guidance to employees, as necessary.
Plan and direct local service anniversary celebrations.
Provide guidance to employees and managers on HDR and timesheet policies.
Other duties as assigned.
Qualifications
Required Qualifications
5+ years' Human Resources experience
Discretion and the ability to deal with confidential and sensitive information
Strong organizational, analytical and problem-solving skills
Ability to prioritize and handle multiple tasks and various managers in a fast-paced environment
High proficiency with MS Office including Outlook, Word and Excel
Excellent verbal and written communication and strong client service ability
Strong interpersonal skills and ability to build relationships
Experience leading and attending performance conversations
Ability to facilitate employee training
Self-motivated, well-organized and detail-oriented
An attitude and commitment to being an active participant of our employee-owned culture is a must
Preferred Qualifications
Bachelor's degree in Human Resources, business or related field
A/E or construction industry experience greatly preferred
PHR or SHPR or SHRM-CP or SHRM-SCP
Why HDR
At HDR, we know work isn't only about who you work for; it's also about what you do and how you do it. Led by the strength of our values and a culture shaped by employee ownership, we network with each other, build on each other's contributions, and collaborate together to make great things possible. When you join HDR, we give you license to do the same. We help you take charge of your career, giving you multiple growth opportunities along the way.

HDR