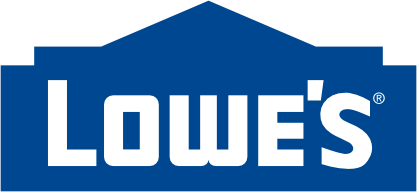 Senior IT Software Engineer
Lowe's
Charlotte, NC

Permanent
Full-time
Department

LWS_USA_Project Glaze

Job Description

Purpose of Role:

Lowe's is seeking an innovative, results-driven Senior Front-End Software Engineer to join the Configurable Selling Tools technology team to deliver innovative, industry leading omnichannel configurable selling solutions.

The primary purpose of this role is to work in an Agile Scrum development process to translate product features and user stories into logical program designs and to deliver software solutions following a CI/CD pipeline process using GIT and Jenkins. This includes developing, configuring, and modifying engaging, intuitive business applications within a web-based, microservices environments. This role facilitates the implementation, testing, and maintenance of new, groundbreaking products by developing React.js UIs.

Responsibility Statements:
Actively participate in the definition, design, development, testing, support and implementation of software functionalities.
Comfortable working on front-end web code.
Embrace, recommend and apply new technologies as needed.
Work on agile teams by participating in story grooming, estimation, enablers and driving them to closure.
Interact with engineers and other cross-functional teams such as Product Management, Release Engineering, Quality Assurance and Operations to develop innovative solutions that meet business needs with respect to functionality, performance, scalability, reliability and security.
Participate in projects as a member of an Agile/Scrum team including: project estimation, task creation and driving to complete tasks in each sprint in a timely manner.
Work on efficient source code versioning, build and deployment practices with a goal of continuous deployment.
Minimum Qualifications:
Bachelor's Degree in Computer Science, CIS, or related field (or equivalent work experience in a related field)
5 years of experience in software development or a related field
4 years of experience in database technologies
4 years of experience working on project(s) involving the implementation of solutions applying development life cycles (SDLC)
Preferred Qualifications:
5 years of IT experience developing and implementing business systems within an organization
5+ yrs. of exp. as a Web Developer
5+ yrs. of exp. coding in Javascript
5 years of experience working with defect or incident tracking software
5 years of experience writing technical documentation in a software development environment
3 years of experience leading teams, with or without direct reports
3 years of experience with Continuous Integration/ Continuous Deployment tools
5 years of experience in systems analysis, including defining technical requirements and performing high level design for complex solutions
3 years of experience in software development in an agile environment
3 years of experience in React
3 years of experience in two or more of the following: JavaScript unit tests, AngularJS/Angular 2+, Vue.js, Ember.js, Lodash, Underscore, JQuery, Bootstrap, REST
About Lowe's:
Lowe's Companies, Inc. (NYSE: LOW) is a FORTUNE® 50 home improvement company serving approximately 18 million customers a week in the United States and Canada. With fiscal year 2019 sales of $72.1 billion, Lowe's and its related businesses operate or service more than 2,200 home improvement and hardware stores and employ approximately 300,000 associates. Based in Mooresville, N.C., Lowe's supports its hometown Charlotte region and all communities it serves through programs focused on creating safe, affordable housing and helping to develop the next generation of skilled trade experts. For more information, visit .

About Lowe's in the Community:
As a FORTUNE® 50 home improvement company, Lowe's is committed to creating safe, affordable housing and helping to develop the next generation of skilled trade experts through nonprofit partnerships. Across every community we serve, Lowe's associates donate their time and expertise through the Lowe's Heroes volunteer program. For the latest news, visit or follow on Twitter.

Employment Type I

Regular

Line of Business

Corporate

Job Category

Information Technology

Employment Type II

Full time

Lowe's