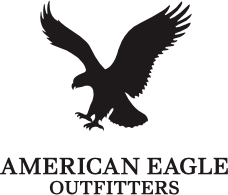 AE - Staffing Supervisor - Part-Time - US
American Eagle Outfitters
Richmond, IN

Permanent
Part-time
BE PART OF SOMETHING REAL

YOUR ROLE

As the part-time Staffing Supervisor, your goal is supporting leadership by ensuring your store has the best talent - always. You're an administrative expert when it comes to staffing and scheduling. You're a KRONOS master, and you never hesitate to support your Leadership Team by ensuring the team is productive, engaged and ready to bring their "A-game" to work every day! Most of all, you represent our company values and bring your REAL self to work every day.

YOUR RESPONSIBILITIES
People are your passion: You are the Leadership Team's right hand when it comes to talent! You're an expert at managing all staffing functions including candidate sourcing and application review through Taleo, interview scheduling, new hire paperwork and all day 1 administrative tasks.
#It'sAllAboutBalance (schedules & payroll, that is): You're a KRONOS whiz and you support leadership by effectively utilizing scheduling software to build weekly schedules and maximize business operations. You understand how to balance payroll and you're an expert at making schedule adjustments to meet store needs.
You know that teamwork makes the dream work: You support your Store Leadership Team in motivating and inspiring teams. You hold associates accountable through coaching, you provide feedback for effective development, and you consistently recognize and celebrate high performing team members!
You're an innovative leader: You support your Store Leadership Team as needed by driving KPI results on the Salesfloor and you're always ready to rock out a stellar LOD (Leader on Duty) shift!
Integrity is your middle name: You support your Leadership Team in upholding confidential employee information, maintaining Asset Protection standards and adhering to AEO's policies and procedures.
YOU'D BE GREAT FOR THIS ROLE IF:

You love AE and Aerie products!
You have a passion for people & you've led teams before.
You have a knack for technology and you've worked with scheduling software previously.
You love organization and have attention to detail; priority-setting and time management are your strong suits.
You have flexible availability - you're ready to work when the guest shops.
You've worked in retail before and have a general knowledge of retail business acumen - #practicemakesperfect.
OUR ASSOCIATES LOVE AEO BECAUSE:

They work with REAL people - there's nothing like your #AEOFamily.
They're given opportunities for development, the chance to learn new skills, and are offered great potential for career advancement.
They receive 40% off product at both AE & Aerie year-round (plus additional seasonal discounts with new Floorsets!)
They participate in store contests for the chance to win FREE merchandise and other exclusive prizes.
AEO is an Equal Opportunity Employer and is committed to complying with all federal, state and local equal employment opportunity ("EEO") laws. AEO prohibits discrimination against associates and applicants for employment because of the individual's race or color, religion or creed, alienage or citizenship status, sex (including pregnancy), national origin, age, sexual orientation, disability, gender identity or expression, marital or partnership status, domestic violence or stalking victim status, genetic information or predisposing genetic characteristics, military or veteran status, or any other characteristic protected by law. This applies to all AEO activities, including, but not limited to, recruitment, hiring, compensation, assignment, training, promotion, performance evaluation, discipline and discharge. AEO also provides reasonable accommodation of religion and disability in accordance with applicable law.