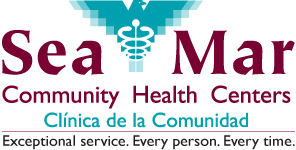 Dental Receptionist
Sea Mar Community Health Centers
Federal Way, WA

Permanent
Part-time
3 months ago

Apply easily
Sea Mar Community Health Centers, a Federally Qualified Health Center (FQHC) founded in 1978, is a community-based organization committed to providing quality, comprehensive health, human, housing, educational and cultural services to diverse communities, specializing in service to Latinos in Washington State. Sea Mar proudly serves all persons without regard to race, ethnicity, immigration status, gender, or sexual orientation, and regardless of ability to pay for services. Sea Mar's network of services includes more than 90 medical, dental, and behavioral health clinics and a wide variety of nutritional, social, and educational services. We are recruiting for the following position(s):

Position Summary:

On-call Receptionist position available for our Federal Way Dental Clinic. Saturdays are required for on-call positions. We are looking for customer service oriented candidates. The receptionist is needed to coordinate dental appointments, interpret insurance benefits, discuss financial agreements, post patient data, maintain an appropriate flow of the front office, generate dental records, assist dental provider in services to patients and to facilitate the delivery of dental care. Applicant must have basic computer knowledge, excellent verbal and written skills, and the ability to work with a diverse multi-cultural population.

Pay rate per hour: $16.72

Qualifications:
This position requires the ability to type 40-45 wpm, and have previous Dental Receptionist experience, customer service training, and ability to process at least 20 new patients per day.
Excellent organizational skills a must.
High School Diploma, GED or equivalent required
Bilingual in English/Spanish required.
How to Apply:

To apply for this position, complete the online application and click SUBMIT or APPLY NOW. If you have any questions regarding the position, email Ana Sciscente-Ramirez, Dental Supervisor at

Sea Mar is an Equal Opportunity Employer

Posted on 08/04/2020

External candidates considered after 08/07/2020

This position is represented by Office and Professional Employees International Union (OPEIU)

Powered by JazzHR

Jazz