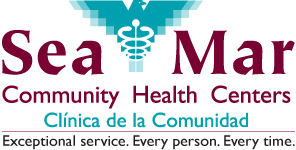 Front Desk Receptionist (Bilingual English/Spanish)
Sea Mar Community Health Centers
Burien, WA

Permanent
Part-time
Sea Mar Community Health Centers, a Federally Qualified Health Center (FQHC) founded in 1978, is a community-based organization committed to providing quality, comprehensive health, human, housing, educational and cultural services to diverse communities, specializing in service to Latinos in Washington State. Sea Mar proudly serves all persons without regard to race, ethnicity, immigration status, gender, or sexual orientation, and regardless of ability to pay for services. Sea Mar's network of services includes more than 90 medical, dental, and behavioral health clinics and a wide variety of nutritional, social, and educational services. We are recruiting for the following position(s):

Position Summary:

Bilingual English/Spanish Front Desk Receptionist - Posting #20695: On-call position available for our Burien Medical Clinic. Must be flexible and be available work flexible hours. We are looking for customer service oriented candidates who are Bilingual in English/Spanish. Will be responsible for processing patient information, making medical appointments and contacting patients via phone on behalf of Sea Mar, taking messages, etc. The ideal candidate must possess some problem-solving skills and must be able to communicate efficiently with our patients and be sensitive to their needs. Must demonstrate and maintain a high level of work ethic and professionalism as well as be able to multi-task and properly use basic office software.

Qualifications:
Minimum one-year experience in a medical setting and medical terminology preferred.
Proficiency in Windows, Word, Excel, Computer and typing skills are required.
High School Diploma or GED equivalent required.
Excellent verbal, customer service, and written skills are necessary for this position.
Good organizational skills are essential.
Bilingual English/Spanish required.
How to Apply:

To apply for this position, complete the online application and click SUBMIT or APPLY NOW. If you have any questions regarding the position email Samuel Romero, HCA at SamuelRomero@seamarchc.org

Sea Mar is an Equal Opportunity Employer

Posted on 10/06/2020

External candidates may apply after 10/09/2020

This position is represented by Office and Professional Employees International Union (OPEIU).

Powered by JazzHR

Jazz