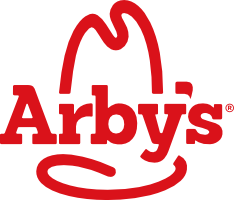 Restaurant Management Opportunities
Arby's
Reading, PA

Permanent
Full-time
In a world full of quick service options, Arby's is seeking to be different and better. When you work at Arby's, it will be more than a job — it will be a place that prioritizes your growth and development while having a ton of fun. We're proud of the food we serve, our innovation and our team. Our goal is to be the best in the business, and we can't do that without great people like you.

As a growing company, we're always looking for top talent to join our family. By applying, you're adding your resume to our database and we'll reach out to you as soon as a position is available.

SOMETHING TO HANG YOUR HAT ON
As a Restaurant Manager (General Manager or Assistant Manager), you will be the leader of your restaurant's Meatcraft™.
You will lead your Restaurant Management Team and Team Members through performance, engagement and training initiatives.
From local store marketing to helping reach sales and profit goals, you'll be responsible in ensuring that your restaurant is delivering the top meats.
WE HAVE THE MEATS – YOU HAVE THE TALENT
You know the business. You have at least six months to one year of experience as a manager within restaurant or retail.
You know how to build a fully staffed restaurant team, ensure an effective work schedule is designed to build sales, take responsibility for the safety and security of all employees and customers, and ensure every customer leaves happy.
You're humble and ready to learn about what makes Arby's different. You're not afraid to jump in and help your team and lead them to the next level. Their success is your success.
WHAT ELSE IS IN IT FOR YOU?

Quarterly bonuses
Comprehensive benefits program including medical, dental, vision and life insurance
Paid time off*
401k plan with company match*
Tuition assistance*
Commuter benefits*
Identity theft protection*
*For eligible Team Members

You will have the resources you need to develop your career and leadership skills. We're passionate about you. You'll also be a part of the Inspire Brands family:

Arby's, Buffalo Wild Wings, Sonic, Rusty Taco and Jimmy Johns.

Arby's