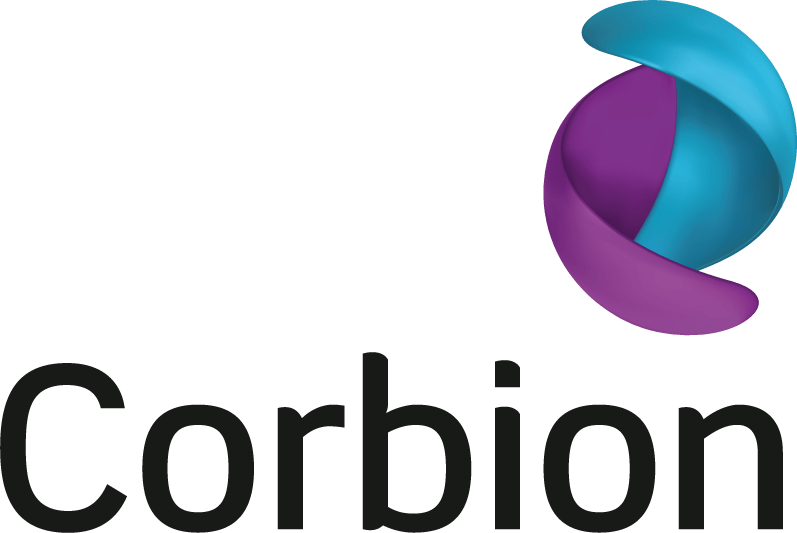 Production Assistant
Corbion
Peoria, IL

Permanent
Full-time
Production Assistant

Job Category: Operations and Production

Work Location: Corbion Site

Office Location:

Peoria, IL, US

Job Type: Full Time

Job ID: 1003

Corbion develops sustainable solutions to improve the quality of life for people today and for future generations.

POSITION SUMMARY:

The Production Assistant position is based at the Peoria, IL plant and reports directly to the Production Supervisor. This position provides assistance in the daily operations, logistics, and housekeeping of the facility.

DUTIES AND RESPONSIBILITIES:

Follow all GMP's (Good Manufacturing Practices), FSMA, Safety, and Environmental regulations as well as company policies.
Maintain work area to company housekeeping and organization standard.
Monitors, fills, and seals various products into bulk containers and keeps production records of these containers.
Assists in the monitoring of process equipment during operations, such as, but not limited to:
Monitoring system equipment tank and hopper levels.
Monitoring conveying systems for abnormal noise and product flow.
Assists in daily Operations Department duties other than equipment monitoring, such as:
Set-ups, tear-downs and system cleanouts
Cleaning and painting equipment.
Sweeping, mopping and cleaning.
Handling, sorting and storing materials and supplies using forklifts and transport vehicles within the facility and between the on-site and off-site warehouse.
Operation of a power washer.
Hookup, teardown, and cleanout of hoses for use in transport and/or disposal of facility products and byproducts.
Properly uses hand tools to remove nuts and bolts from equipment during cleanout operations.
Performs all required system preoperational inspections under the direction of the Supervisor or Process Technician.
Records all required data on inspection and equipment condition sheets under the direction of the Supervisor.
Keeps equipment and working area clean and orderly, including painting of assigned equipment.
Uses safe working practices and reports hazardous conditions at all times.
Duties, responsibilities and activities may change or new ones may be assigned at any time with or without notice.
EDUCATION, EXPERIENCE AND SKILLS REQUIRED:

High School Diploma or its equivalent.

Basic math and ability to read in order to follow formulas and SOPs.

Experienced in performing electronic transactions due to physical movements of ingredients across the production facility.

Able to drive a forklift, sit down and stand-up preferred.

Able to physically re-stack pallets with ingredients up to 55 pounds each.

Work accurately and methodically.

Good communication skills, including over two-way radio.

Willingness to work night shift with weekend shifts, and overtime hours as needed.

WORK ENVIRONMENT AND PHYSICAL DEMANDS:

Manufacturing plant is large, open floor areas with loud machinery, hearing protection is recommended for some areas. Workers are frequently exposed to high temperatures during the summer months. Some work in cold environments during winter months. Production/Warehouse areas are dusty.

Dust masks, hair nets, beard nets, or gloves are worn. Certain activities require respirators.

Workers usually stand for the majority of their shifts. Frequently lift 55 pound bags.

Climbing, balancing stooping, crouching, crawling, standing, walking, pulling, pushing, fingering, grasping, talking, hearing, and repetitive motions.

About Corbion

Corbion is the global market leader in lactic acid, lactic acid derivatives, and a leading company in emulsifiers, functional enzyme blends, minerals, vitamins and algae ingredients. Our sustainable ingredient solutions help differentiate products in markets such as food, home & personal care, animal nutrition, pharmaceuticals, medical devices, and bioplastics. With a worldwide network of production facilities, sales offices and agents in more than 100 countries, Corbion is known for quality, product innovation, and customer orientation, as well as for its collegial, informal and results-oriented company culture.

Corbion is an equal opportunity employer and committed to a diverse workplace. All applicants will be considered equally without regard to race, color, ethnicity, veteran status, religion, national origin, marital status, political affiliation, age, sex, sexual orientation, handicapping condition, membership in an organization or any other non-merit factors.

Corbion provides reasonable accommodation to applicants with disabilities. If you need a reasonable accommodation for any part of the application and hiring process, please notify the Corbion Human Resources department. The decision on granting reasonable accommodation will be on a case-by-case basis.

EOE/M/F/Vet/Disabled

Corbion does not accept unsolicited resumes from individual recruiters or third party recruiting agencies in response to job postings. No fee will be paid to third parties who submit unsolicited candidates directly to our hiring managers. All candidates must be submitted by approved Corbion vendors who have been expressly requested to make a submission by our Talent Acquisition team for a specific job opening. No placement fees will be paid to any firm unless such a request has been made by the Corbion Talent Acquisition team and such candidate was submitted to the Corbion Talent Acquisition Team.

Corbion