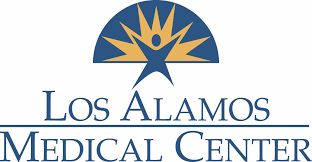 Physician Office CMA-BPIM
Los Alamos Medical Center
Georgetown, KY

Permanent
Full-time
Provides nursing care for patients following established nursing standards and practices. Works under the direction of the provider(s) to ensure effective and efficient delivery of quality health care to patients of the clinic. Clinical experience is preferred along with good attention to detail and the ability to multitask. Prepares patient for exams by reviewing history, collecting current information and appropriate vital signs, documenting in the medical record according to guidelines (e.g., hearing, vision, blood pressure)
Provides intervention ordered by practitioner (e.g., medication, dressings, specimen collections, and suture removals) and documents patient response
Prepares room and equipment for procedures and assist physician as needed
Assist with monitoring and management of patient and physician electronic messages as delegated by the provider within scope of practice
Educates patient and provides preparation materials for diagnostic studies according to guidelines
Maintain/update patient education materials and consent forms.
Schedules and provides patient instruction(s) for tests, treatments and hospital admissions, following correct insurance protocol. (Ie. Pre-certification, referrals, chart documentation, etc.)
Resolves patient concerns promptly
Receives, prioritizes, documents and responds to incoming calls as appropriate.
Notifies patients of lab and diagnostic test results under the direct supervision of the health care provider.
Qualifications

*Certified Medical Assistant by AAMA (American Association of Medical Assistants) or Registered

Medical Assistant by AMT (American Medical Technologists),

*Certified Clinical Medical Assistant (National Healthcare Association)

Current BLS

Los Alamos Medical Center