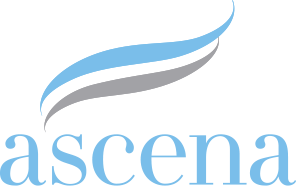 Sales Consultant
Ascena Retail
Braintree, MA

Permanent
Part-time
Brand Overview: The most recognized names in the plus-size market with a passion for women, Lane Bryant and Cacique believe in supporting and empowering all women. Famous for our fashion with solutions and technology-driven intimates, we are a leader in the field. We proudly serve curvy women nationwide in over 700 stores and at lanebryant.com.

114 years after Lena Bryant started us on this journey (even before women had the right to vote), here we stand, as a woman-founded, woman-led brand. Lena was not just a pioneer in fit and fashion, but she held true to decency standards as well, paying her female employees a fair wage and offering health benefits, too.

More than anything, Lena Bryant didn't believe in don't, can't, won't or no. When she hit a barrier she either knocked it down or she found a way around it. Following in those footsteps, today we start with do, can and will. We believe in yes. We knock down barriers or find our way around them. We are here because of her. She was, and continues to be, an inspiration for us all. Lane Bryant's storied and illustrious past is what continues to drive us into the future. But today, This Is Lane.

Show us you're the one we want and doors open everywhere: your dream job could be waiting for you (right now!) at our Columbus, Ohio brand headquarters, or in any of our stores nationwide.

Ready to apply? We currently have an opportunity for a Sales Consultant to join our team located at our Store 6059-South Shore Plaza-LaneBryant-Braintree, MA 02184.

Position Overview:

OVERVIEW: ROLES & RESPONSIBILITIES

Sales Associates are required to:
Support a team selling Store environment that delivers a fashion focused Lane Bryant Experience for our Guest
Demonstrate selling, incentive and product knowledge strategies
Drive store goals with each segment
Build Guest Loyalty by team selling Pants, Cacique and Credit
Support event execution
Cover Sales Floor and Fitting Room at all times
Maintain awareness of all sales promotions
Effectively handle multiple Guests and projects
Partner with Store Leadership Team to execute floorsets to visual brand standards
Replenish Sales Floor as needed
Execute Store Maintenance checklists (neat, clean and tidy) including Service Desk
Responsible for contributing to the efforts to prevent shrink and safety awareness
Own training and self development
QUALIFICATIONS
Strong communication and customer service skills
1 year of specialty retail experience
High school diploma required
PHYSICAL REQUIREMENTS
Ability to reach, push, pull, stand, squat and bend for up to 4 hours or longer as necessary.
Ability to use common tools.
Able to operate computerized register system.
Must be able to meet store banking requirements and to respond to store alarm problems, as needed.
Able to lift as much as 50 pounds.
Able to climb an 8-foot ladder.
Location: Store 6059-South Shore Plaza-LaneBryant-Braintree, MA 02184

Position Type: Regular/Part time

Equal Employment Opportunity

The Company is committed to hiring and developing the most qualified people at all levels. It is our policy in all employment decisions to ensure that all associates and potential associates are evaluated on the basis of qualifications and ability without regard to sex (including pregnancy), race, color, national origin, religion, age, disability that can reasonably be accommodated without undue hardship, genetic information, military status, sexual orientation, gender identity, or any other protected classification under applicable law. We do not discriminate in any of our employment policies and practices. All associates are expected to follow these principles in all relationships with other associates, applicants, or others with whom we do business.

The Company welcomes applications from people with disabilities. Accommodations are available on request for candidates taking part in all aspects of the application process.

Note to Applicants: Smoking is prohibited in all indoor areas of the Company unless designated smoking areas have been established by a particular location in accordance with applicable law.

Ascena Retail