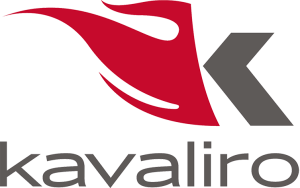 Sr. Electrical Substation Engineer - South Charlotte
Kavaliro
Charlotte, NC

Permanent
Full-time
Kavaliro has an immediate need for a Sr. Electrical Engineer with Substation and Transmission experience in South Charlotte, NC. This direct hire opportunity will be working for the nation' s leading engineering consulting firm supporting public utilities.

Please note: This electrical engineering position is in the Substation Physical Engineering group within the Transmission & Substation division of Company. This position will work closely with clients, engineering departments, and CAD Designers in the development of High-voltage Substation Engineering Design packages for electric utility clients. See desired qualifications below.

**PE Required

Essential Functions: Under minimal supervision, in the area of expertise will provide:
Engineering/technical expertise and guidance in the identification, analysis and resolution of problems
Effective planning, organizing, estimating, scheduling and monitoring of work activities
Thorough and accurate technical reports, correspondence, documentation, calculations and sketches
Continuous improvement of job-related, engineering, technical and professional knowledge, skills and performance
Effective oral and written communication skills
Accurate records and files
Position Requirements:
Graduate from an ABET Accredited - 4 yr. engineering program.
5 to 8 years experience as a practicing engineer and state registration as a Professional Engineer.
Proficient in engineering theories and principles.
Proficient in practices of researching engineering and design issues, evaluating alternatives, making sound recommendations and preparing and presenting recommendations
Ability to deal with a variety of individuals from various socio-economic, cultural and ethnic backgrounds.
Good written and oral communication skills.
Desired Qualifications :
Proficient in principles of project management
Experience in the utility industry.
NCEES and ability to become licensed in multiple states preferred
Experience in the electric utility industry
3 - 5 years of electrical utility substation design experience (as an employee, contractor, or consultant) with a working knowledge of the physical design of substations 23 kV and higher.
Ability to design the physical layout of the substation equipment (circuit breakers, transformers, disconnect switches, bus, etc.)
Ability to design the cable trench and conduit for the routing of cables to the substation equipment.
Ability to complete the bill of material required for construction of the substation.
Ability to ensure that a complete design package (drawings, bill of materials, conduit lists, construction specifications, etc.) are delivered to the customer within budget and on time.
Working knowledge of NESC and IEEE
Haley Marketing